Broker releases report on M&A claims throughout the pandemic
Surging mergers and acquisitions (M&A) across the globe has led to a rise in claim notifications, according to broking organisation Howden.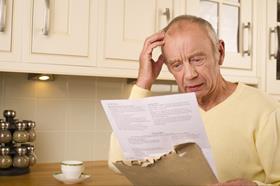 However, the Covid-19 pandemic did not bring about a corresponding surge in claim volumes, according to Howden's annual M&A Insurance Claims Report, published this week.
Companies that take out M&A insurance are getting better at notifying insurers of potential problems on a precautionary basis, leading to an increase in insurer declines from 13% to 26%.
The report further revealed that large cap transactions - those with an enterprise value of at least £1bn - attract a higher notification compared to smaller deals.
Material contracts and financial statements are the two most commonly notified warranty breaches, according to the report.
Howden's M&A managing director Drew Wardrope said: "2021 has been an unprecedented year for M&A insurance claims activity.
"The Covid-19 pandemic may not have brought about the influx of claims or breach events expected. However, the increased deal activity and use of M&A insurance has led to an increase in the number of notifications.
"Price adjustments are therefore inevitable, particularly at sector level."