The Group reported a good start to the year and made important announcements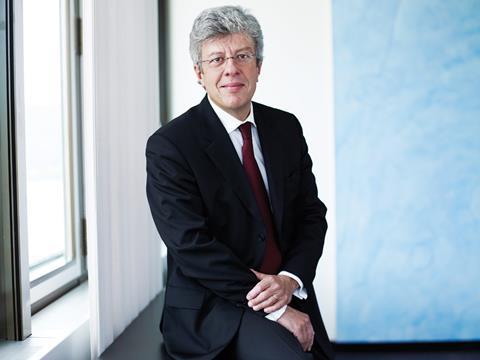 Swiss Re reported strong net income of $1.2bn for the first quarter of 2016 and announced that Moses Ojeisekhoba and Jayne Plunkett will be the Group's new reinsurance chief executive and regional president and Asia reinsurance chief executive respectively.
The strong $1.2bn net income reported for the first quarter, even if slightly below figures reported in the prior-year period, still reflects continued good underwriting discipline and strong investment results.
Swiss Re's incumbent group chief executive Michel Liès, said: "The overall environment remained challenging during the first quarter, in which low interest rates and declining reinsurance prices continued to make their mark on the entire industry." He added: "Our strategic framework helped us navigate these market pressures. We continued to successfully differentiate ourselves through outstanding relationships with our clients and the development of tailored risk solutions, which resulted in several unique reinsurance transactions."
In addition to this, the Group also announced some executive changes that will become effective on 1 July this year, with Moses Ojeisekhoba taking over from Christian Mumenthaler as reinsurance chief executive after Mumenthaler becomes the Group's chief executive, and Jayne Plunkett following Ojeisekhoba as regional president and reinsurance Asia chief executive.
Current Reinsurance chief executive Mumenthaler commented: "I am excited about these two announcements as both Moses and Jayne are very strong leaders with impressive track records. They have an exceptional depth of experience, especially in strategic areas where we will look for further growth, including high growth markets, casualty lines, transactions and the opportunities driven by technological change."