Experts comment on Brexit's pros and cons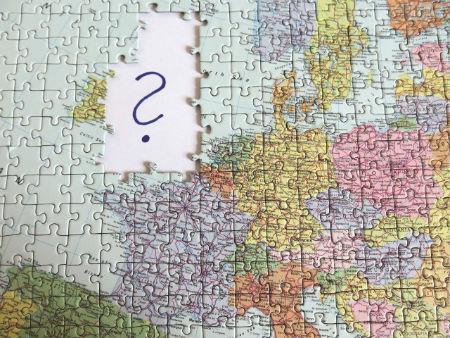 In a lot of ways, the term Brexit has become synonymous with the word "uncertainty". With one month to go until the referendum day, Global Reinsurance looks into the strengths, weaknesses, opportunities and threats of a potential exit for the London Market, with the help of experts from different fields.
STRENGTHS
● At the Brexit event organised by sister title StrategicRISK, Institute of Economic Affairs director-general Mark Littlewood said that the UK could potentially become a "Hong Kong of the North", focusing heavily on a service-based economy and offering especially financial services, largely based in the City of London.
● "A new trade deal could be negotiated with the EU and, as a result, there would be no trade barriers, no change in UK jobs and no change in the UK credit rating", said Vote for Leave campaign chief executive Matthew Elliot, commenting on a Moody's report that warned about additional trade barriers and other side effects.
● According to former British Insurance Law Association (BILA) chairman David Kendall, if a UK trade deal with the EU has no passporting of UK insurance products and services into the EU – which would likely require compliance with EU regulation – the UK would be able to determine its own insurance regulations. "This may result in more efficient and cost effective regulation more suited to the London market," says Kendall.
76% of Scottish voters want to remain in the EU and could tip the balance of the referendum, according to a Daily Record survey.
WEAKNESSES
● Marsh and McLennan chief executive Daniel Glaser says that the uncertainty and business volatility Brexit would create "could last for several years, with potentially significant economic and political outcomes". He also notes that leaving could "damage London's position as a major financial centre".
● According to former British Insurance Law Association (BILA) chairman: "The terms of any trade deal with the EU concerning insurance services is likely to take years to negotiate." In the meantime, if UK insurers choose to set up inside the EU, UK income and employment will be deprived. Clyde & Co global head of corporate insurance Andrew Holderness adds: "Whether insurers, reinsurers or insurance intermediaries are operating from the UK into the EU, or vice versa, they need to review the scale of that business to determine whether or not they should continue to write that business and, if so, how."
● The Bank of England warned that "heightened and prolonged uncertainty due to a Brexit could potentially drive up interest rates for a wide rate of assets, including loans to businesses". In turn, any change in interest policy would have an immediate impact on the pound, as noted by Aon Benfield.
0% of Britain's so-called "unicorns" [private companies with a valuation above $1bn], will support Britain leaving, according to the Guardian.
OPPORTUNITIES
● Business for Britain estimates that leaving would mean the UK could save enough on EU membership fees to make up for the costs of a Brexit for British Exporters – an estimated £7.4m.
● "The UK could aim to be a larger version of off-shore jurisdictions such as Bermuda or Guernsey by providing more fl exible regulation and a low tax regime for insurers," says former British Insurance Law Association (BILA) chairman David Kendall. This coincides with plans to make the UK an ILS hub.
● There would be room for the UK to go back to its "core", re-opening and strengthening commercial channels with the rest of the Commonwealth. "It is absurd that Britain – historically a great free-trading nation – has been unable for 42 years to do a free trade deal with Australia, New Zealand, China, India and America", said former London Mayor Boris Johnson in a speech on 9 May.
● Cross-border mergers may become more attractive, according to Clyde & Co's global head of corporate insurance Andrew Holderness. "It is worth considering the acceleration of those projects – not least because there may be increased competition for attractive targets, in order for them to be completed before the UK withdraws from the EU."
11% are undecided on how to vote, while 46% want to stay and 43% to leave, according to a constantly updated Financial Times poll.
THREATS
● UK Chancellor George Osborne has warned that Brexit would mean services making up 80% of the national economy will be impacted negatively: "The integrated supply chains that are a feature of our advanced manufacturing would face customs barriers for the first time in half a century," he said.
● As stated by Aon Benfield: "Under Solvency II, capital relief is automatically granted for cessions to EEA reinsurers. Should the UK and Gibraltar leave the EEA, then such credits may no longer be available automatically and instead have to be based on the achievement of equivalence, a rating or the provision of collateral."
● Frankfurt, Dublin and the other EU financial centres will see Brexit as a "golden opportunity to take business away from the London market", says former British Insurance Law Association (BILA) chairman David Kendall, especially during uncertainty about the basis of regulation. "London may cease to be the financial capital of Europe, and an international centre of excellence for insurance, which will affect international insurers' decisions about where to be located".
● "Insurance businesses need to consider whether their staff in Europe or UK are currently utilising the free movement of citizens regime," says Holderness, who believes increased employment costs and greater administrative burden are on the cards.