Pool Re's head of research and external affairs explores international collaboration as a solution to the increasingly global threat of terrorism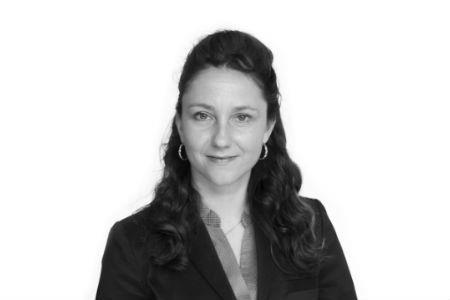 Threats, attacks, cyber-events, political violence and brutality undertaken in the name of religion, culture or ideology are prevalent in daily news. These are all evidence that extremism still exists and the threat of terrorism has not disappeared but rather evolved. Yet despite the changing nature of the terrorist threat – the increase in technical skills and use of the internet by terrorist organisations to coordinate and communicate extremist ideas, organise training and mobilise potential 'troops' – the response in many countries has been largely focused on domestic concerns. Individual nations often look at the issue of terrorism from the viewpoint of what they can do to prevent attacks within their state or those affecting their citizens whilst overseas. Given the evolving nature of the threat and the attacks, should the preparation and response be evolving in line with the emerging threats too? In this globalised world it is no longer sufficient for nation states to maintain a local or nationalistic approach to terrorism risk insurance, rather they must view terrorism as a multinational issue.
The expertise, knowledge, and experience of terrorism risk management housed within terrorism reinsurance pools across the globe can be better leveraged to mitigate this evolved threat. Pool Re is seeking to provide a platform to allow for increased collaboration among pools, to the benefit of the insurance industry as a whole. The risk and nature of terrorism is becoming increasingly complex and adaptive due to globalisation, the solution too should encompass collaborative global efforts. Combining intelligence, expertise and some resources will enhance activities targeted at minimising the impact of terrorism.
Evolution of Terrorism
To remain relevant Pool Re and other terrorism pools need to ensure terrorism insurance products align with the changing global risks. A potential solution to this 'new wave of terrorism' is the establishment of a mechanism for international collaboration to share information in the hope of combatting the evolving global threat of terrorism.
The 'first wave of terrorism' and terrorism insurance pools, focused on separatist issues within domestic confines. This primarily affected Spain and the UK which explains the prolonged history of the CCS in Spain and Pool Re in the UK.
The 'second wave of terrorism' and terrorism insurance pools, focused on threats arising as a result of the 9-11 attack. During this period, the risk was such that there was a global expansion of the number of terrorism risk insurance pools. The focus of the 'second wave' of terrorist risk insurance, was to provide cover from extremist behaviours predominantly arising from the Middle East.
International Threats, Globalisation and the Changing World
Just as the causes behind terrorist attacks have evolved over time, so too have the methods for carrying out these attacks. Traditional forms of terrorist attacks used in the Irish Republican Army era, of car bombings and other physical attacks, have now been severely restricted due to enhanced security and counterterrorism measures. The primary, high profile targets (including high rise buildings, city centres and iconic national buildings) now have increased security infrastructure and protocols in place. The additional security and counter terrorism measures result in infiltration by defence or security personnel and discovery of plans. Consequently, the threat has evolved with an increase in 'lone wolf' style attacks.
The focus of the attacks has also evolved and is somewhat more sophisticated. There has been a shift away from attacks on Western soil towards attacking Westerners abroad in places where they holiday, work or in diplomatic buildings.
Currently there is a 'third wave of terrorism', where the possible threats and potential means of carrying out terrorist attacks are increasing due to the added ability to carry out a cyber-attack. The interdependency and globalisation of the world in terms of business, trade, manufacture, food and the movement of people has been aided through the internet. This creates additional vulnerability. One of the difficulties from the perspective of insurers is that with the increasing cyber-threats comes the potential for a cyber-event to generate physical losses. There are also difficulties in determining the underlying intent to categorise such a cyber-event as an act of cyber terrorism. Pool Re and other pools continue to work to understand these new threats and how market solutions are developing to provide insurance for those who require it.
Globalisation means that there needs to be a greater focus on international collaboration, viewing terrorism as a global threat and determining if current insurance products are suitable. This international collaboration can generate greater awareness of threats and the consequent intelligence combined with the resources, knowledge and expertise of international experts, may in turn guide future risk management practices.
One of the greatest challenges in ensuring international collaboration initiatives is providing a forum, which needs to be convenient, effective and accessible in order to encourage participation.
To provide a platform to discuss increased collaboration, Pool Re has organised a National Terrorism Reinsurance Pools Congress in October 2015, the aim of which is to support initiatives for closer international collaboration and to share expertise and experience to combat the threat of terrorism and discuss appropriate products. This Congress, building on the work of the OECD could represent the first step towards a more coordinated approach from leaders of terrorism insurance pools, government and other interested stakeholders. This step is designed to commence a series of discussions on how to gather leaders of national terrorism insurance pools from around the world and other interested stakeholders in a secure way to enable them to collectively determine best practices in the provision of terrorism reinsurance.