(Re)insurers now using the cloud for more than non-core functions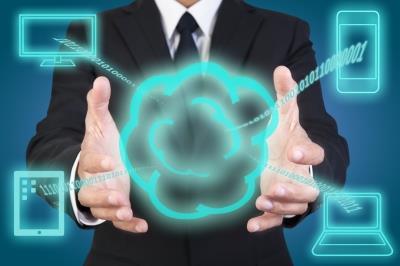 Despite (re)insurers' reputation for reluctance to engage with new forms of technology, a growing number of firms are taking advantage of the cloud.
By 2016 cloud computing will become the bulk of new IT spend and by 2017, nearly half of large enterprises will have hybrid cloud deployments, according to technology research firm Gartner. Moving computation, software, data access and storage resources from a traditional server-based platform to the cloud brings numerous advantages, including scale, efficiency and cost-effectiveness.
"There are benefits around the pure play," says PwC partner Dan Cole. "You're not paying for a set of infrastructure sitting there idle for periods of time - you're paying purely for what you use so it's much easier for businesses to predict their costs because they have a scalable view on the implications of cost based on transaction volumes."
Many insurers are already using public clouds (services offered by Amazon, Microsoft and Salesforce among others) for non-core office and support functions, such as email, HR and customer relationship management. Others have taken the next step and are writing applications to the cloud, using cloud-based infrastructure to support core applications.
"If you take a more technology-centric approach to cloud working through infrastructure type services there are still a lot of benefits to be gained," says Cole. "One major global insurer has consolidated into a private cloud all their major infrastructure and they've seen large benefits to that. They now have a global management framework around all their infrastructure and they have the flexibility to either consolidate or not depends on the specific needs of a business unit."
For insurers reluctant to part with their key data, there is a hybrid approach that combines public and private cloud. "What I'm finding among our members is they are not putting all their critical data into the cloud," says ACORD chief executive Gregory Maciag. "They are very selective about what they do. They are using the cloud for customer service things - back-office accounting and so forth - taking parts of their infrastructure and putting it in the cloud."
"They are also using facilities where they are establishing their own cloud if you will," he continues. "So an insurance company can create a cloud on its own and then go to an Amazon that provides the hosting services. Those servers have multiple backups in different countries and essentially a private cloud."
There are challenges surrounding the use of multiple cloud service delivery models as it can affect the portability of data, leaving insurers at a disadvantage. "There are a lot of suppliers out there and that's good, but if you can't move data between the best ones then you have a really big problem," says Maciag.
"In my experience, the incumbents who have the ability to lock their customers into their platforms are really slow to adopt standards because they are holding on to that legacy they've got," he continues. "There are more and more suppliers coming online that have new technologies, and part of their competitive advantage is their portability. Insurers can move data in, they can move data out and they are not locked in."
The ability to capture structured and unstructured data in the insurance industry has never been more important. As insurers look to consolidate their data or integrate systems from newly-acquired companies, there are operational efficiencies and risk and accumulation management insights to be gained.
"We're a siloed industry," says Maciag. "All the systems we have in place today were created by people who were specialist in certain areas - whether automotive or marine or life or annuities etc."
"At ACORD we have industry standards including insurance industry glossaries and data models and component models that support data portability when implemented," he continues. "We are a non-profit industry organisation with a mission to promote interoperability across systems. Buyers need to ask suppliers if they are ACORD-compliant or to share plans on industry standards adoption."
The interoperability of data will offer important insight with which to cross- and up-sell across different classes of business, offering competitive advantage to those carriers able to exploit this. This is a fairly straightforward process in the transactional part of the business. The next step is capturing unstructured data - or big data - for analytical purposes.
Xchanging's Data Capture Service (DCS), led by the Lloyd's Market Association, is one initiative currently underway to make more of big data. "I would expect many leading insurers are already using large quantities of unstructured data," says Cole. "Using the cloud within that environment means you can host large volumes of data and analyse it in ways that simply wasn't possible five to ten years ago. Aggregating that unstructured data in a way that it makes sense for insurers will become part of the standard practice for insurers. It will become part of their DNA."
So as the (re)insurance uptake of cloud computing is set to grow and more important processes are predicted to be hosted there, canny firms can gain a competitive advantage by engaging with it quickly.
This piece first appeared in a GR special report on cloud computing in association with Equinix.