The trade body emphasises that the underwriting room must 'not become the museum of modern insurance' and that it is essential 'that London remains a critical hub for global insurance business', despite increased flexible working models
Lloyd's of London's underwriting room could remain a key focal point for the industry post pandemic, but its role needs redefining, according to the London and International Insurance Brokers Association (LIIBA).
This was outlined as one of 10 key principles for the future of London market trading, released in a report by the trade body last month.
It stated that: "The room must remain a vibrant trading space, not become the museum of modern insurance."
LIIBA explained that decision makers must be available and empowered if the room's traditional role is to be maintained.
This means that face-to-face negotiation will remain crucial for complex risks, particularly for lead lines and product or programme design.
But the room should still allow smaller broking firms access to underwriters. Therefore, moving forward, it can enhance its role as the gathering point for market participants, particularly those that cease to have EC3 office space.
LIIBA also believes that the underwriting room should remain "visually stunning".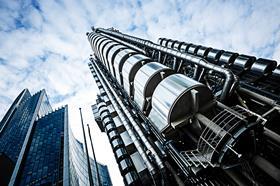 Post pandemic underwriting room
In a briefing call with journalists last week, following the publication of Lloyd's of London's 2020 full year financial results, its chief executive John Neal revealed that the market has completed its first round of consultation with underwriters and brokers regarding the post-pandemic underwriting room.
"The return to work is likely to see three plus days in the underwriting room, probably what I expected but not what was being broadly reported. There is a value proposition in the underwriting room," he said.
Lloyd's is considering feedback from the industry. Although Neal said he has no intention of closing the underwriting room, some sections will need to be closed as it revamps and restructures.
LIIBA's primary role, according to the report, has been to help members address altered ways of working due to the Covid-19 pandemic.
The report identifies the need for more post-Brexit support, alongside facilitating global opportunities for Lloyd's brokers in other parts of the world.
It also outlined LIIBA's objectives for 2021. These include:
Working with HM Treasury and the Treasury Select Committee on the evolution of UK financial services regulation.
Opposing further increases in Insurance Premium Tax.
Helping members develop a more inclusive culture while ensuring increasingly diverse membership of LIIBA's own board and committees.
Key principles and mission
Christopher Croft, chief executive at LIIBA, said: "Our board has been engaged in a lengthy discussion about how we can return to a physical trading environment that preserves London's unique offerings without losing the efficiency gains the pandemic has accelerated.
"We distilled the output from this debate into 10 key design principles."
Other examples of the 10 principles include:
Client experience is paramount.
Creativity works best in person.
Serendipity is still relevant.
Croft continued: "We will use these principles as the basis for conversations with colleagues at the London Market Authority, International Underwriting Association, Lloyd's and LMG. We envisage a world where face-to-face meetings continue to be at the core of how London distinguishes itself from the competition, albeit in a more flexible environment with slightly less focus on EC3."
Meanwhile, LIIBA's chairman Richard Dudley pointed out that he was probably the first LIIBA chair to complete his first year in office without physically seeing any of his fellow board members.
He said: "LIIBA's mission is to ensure that London remains a critical hub for global insurance business. We will do this by ensuring a competitive, efficient and professional business environment – all underpinned through constructive governmental and regulatory relationships and a proactive role in market modernisation."