Collaboration essential for tackling risks associated with a fragmented world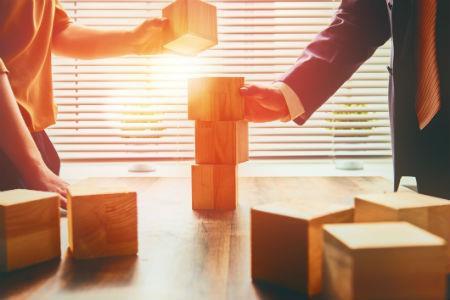 Businesses will have to work effectively with the public sector to counter some of the key risks flagged in this year's Global Risk Report 2017, according to a panel discussion at the report's launch.
While social and political cohesion is set to be tested by the increased polarisation of 2016 and a growing wave of nationalism, the World Economic Forum (WEF) has flagged collaboration through public private partnership as a key focus for 2017 through its Global Risk Report.
Speaking at the event, Zurich Insurance Group chief risk officer Cecilia Reyes used the response to climate change through the Paris Agreement as an example of collaborative work that would need to continue into 2017.
Reyes said: "We need this type of collaboration to address the pressing issues on social protection. The individual cannot bear the burden, so we need the private sector and the public sector to actually work together and provide that social safety net that will address the social instability that we're seeing."
With all five environmental risks – extreme weather events, natural disasters, failure of climate-change mitiagation, man-made disasters, and biodiversity loss – featuring in the most likely and most impactful risk lists, climate change is a key trend for 2017.
Speaking on the well-laid plans borne out of the climate change agenda, WEF managing board member Richard Samans highlighted that 2017 would be a year of implementation and this would involve major infrastructure projects and effective PPP.
Samans said that "80% of the funds required" for climate change initiatives were "related to sustainable infrastructure, new investment or retrofitting of old".
He added: "There is not anywhere near enough money in the public coffers of either developed or developing countries to be able to achieve those goals. The only solution is to optimise the blending of public and private capital – this has been a bit of a market failure over the years."