Far-right extremism on the rise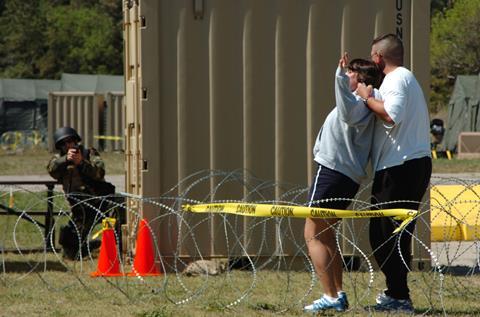 The UK remains at severe threat of a terrorist attack from Daesh, according to Pool Re.
In Pool Re's new report, Terrorism Threat & Mitigation Report August-December 2016, the threat level to the UK is described as "severe and persistent in its nature".
This is the second report from the Pool Re Terrorism Research and Analysis Centre (TRAC).
The TRAC measured potential attacks in the UK against likelihood, and conventionality, and described the following as strongest emerging, unconventional attack scenario: "As more Daesh fighters return to the UK from Syria and Iraq, they bring with them knowledge and expertise in chemical, and potentially biological and radiological, weapon development for a UK-based attack. In addition to this, there is the threat of such a weapon being smuggled into the country from Iraq/Syria."
The report goes on to acknowledge the rise of terrorism from far-right extremist groups on the continent, as well as from sustained Islamist extremists citing the Christmas Market attack in Berlin, and the killing of 39 people in an Istanbul nightclub on New Year's Eve 2016.
The language has moved from suicide bombers who by nature work alone, to 'lone actors', who show the power of ideology to motivate individuals to commit acts of terrorism.
According to the report: "The methodology of attacks, or intended attacks, in mainland Europe has remained likely to involve the use of explosives and automatic weapons. In some plots, such as in Germany in October, similarities in the types of explosives intended for use have been identified. This clearly illustrates the enduring threat."