Cooperative and mutual insurance sector has significantly higher numbers of women bosses than stock companies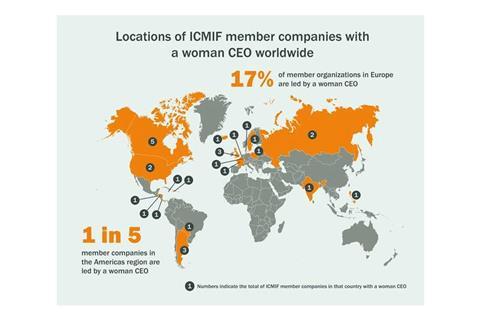 The cooperative and mutual insurance sector is leading the charge when it comes to the number of women chief executives in the wider industry, according to International Cooperative and Mutual Insurance Federation (ICMIF).
Research by the ICMIF, produced for today – International Women's Day – has shown that across the globe this sector is bucking the 'no women in the boardroom' trend synonymous with the insurance industry by working hard to increase diversity at the top.
According to the findings, 9 of the largest 100 cooperative and mutual insurers in the world have women chief executives, compared with 1 of the top 100 stock company insurers globally.
In Canada, 27% of cooperative and mutual insurer chief executives are women.
ICMIF president and chief executive Kathy Bardswick, said: "I am not surprised that cooperative and mutual insurers are once again showing leadership, given our bone deep commitment to remain connected to and reflective of our stakeholders. I do look forward to a time, however, when we can celebrate statistics across all geographies and industries that truly reflect parity."
The cooperative and mutuals sector is the fastest growing sector of the global insurance market, holding 27% of global insurance market share by premium.