Excellence to be rewarded in Dubai on October 9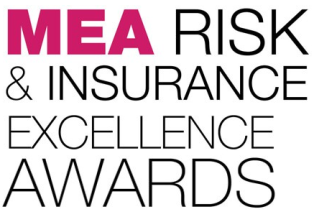 The finalists for the 2016 Middle East & Africa Risk & Insurance Excellence Awards have been announced. Organised by Global Reinsurance and StrategicRISK, the awards ceremony will take place at the Four Seasons Hotel, Dubai, on October 9.
Now in its second year, the awards are the only in the region to combine risk and insurance for Middle East & Africa.
Entrants were invited to present their submissions to a panel of experts at a judging day in Dubai on April 26 with only the best making it through to the final shortlist.
In total, 13 awards will be handed out at the gala event that celebrates the individuals, companies, and initiatives that enhance the risk and insurance industry in the region.
New for 2016 are the MEA Insurer Claims Initiative and MEA Training & Education Initiative awards.
For more information on the event or to book a table, contact Adam Jordan
To see the winners of the 2015 Awards, click here.
JUDGED CATEGORIES
MEA Commercial Broker Initiative of the Year
Apex Insurance
Gate Insurance Group
Marsh
MEA Commercial Insurer Initiative of the Year
Al Alamiya
Markel
NGI
Orient
MEA Insurer Claims Initiative of the Year *NEW*
Abu Dhabi National Insurance Company
Al Alamiya
Qatar Islamic Insurance Company
MEA Reinsurer Initiative of the Year
MEA Training & Education Initiative of the Year *NEW*
MEA Business Partner of the Year
Crawford & Company
Holman Fenwick Willan
Milliman
MEA Risk Communication Strategy of the Year
Aon
Bahrain National Insurance
Lukoil
Qatar Foundation
Go Global
MEA Enterprise Risk Management Programme of the Year
Abu Dhabi Airports
Dana Gas
Kuwait Petroleum International
Sabb Takaful
Qatar Foundation
Go Global
Marsh
OTHER CATEGORIES
MEA Industry Achiever of the Year - To make your nomination, please contact StrategicRISK's publisher Jack Grocott
MEA Risk Manager of the Year - To make your nomination, please contact editor-in-chief Mike Jones
MEA Broker CEOs' CEO of the Year – voted by the region's broker chiefs
MEA Insurer CEOs' CEO of the Year – voted by the region's insurer chiefs
MEA Reinsurer CEOs' CEO of the Year – voted by the region's reinsurer chiefs