Asia Capital Reinsurance Group head of natural catastrophe underwriting Anne-Claire Serres shares her views on the topic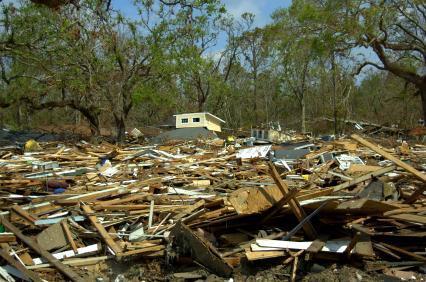 The phenomenon of underinsurance in Asia is well-researched and documented. In 2015, about 40% of the globally recorded economic losses of $92bn were recorded in Asia, while the region's share of global insured losses was as at just 19%. Looking specifically at natural disasters, it is therefore no surprise that large Asian countries like China and India remain largely uninsured, with only less than 10% of total economic losses from such events usually indemnified through insurance.
The root causes of underinsurance are manifold: in developing and emerging markets the phenomenon is generally attributed to the still-low levels of risk awareness and risk culture. Even where there is receptiveness towards insurance, the affordability of such products can be a main concern, especially for lower-income households and small and medium-sized enterprises.
However, empirical evidence does suggest that insurance penetration tends to rise when economies have reached a certain stage of development where basic needs such as food and housing are met.
There are several ways in which the protection gap can be narrowed, but in order for this to happen is important that any attempt is based on a concerted approach from all relevant private and public-sector stakeholders. The spectrum of potential measures is wide and can include financial literacy programmes, microinsurance schemes, public–private partnerships (PPPs) such as subsidised agricultural insurance, compulsory insurance and digitally enabled breakthroughs in customer service, product innovation and service delivery.
One of the most acute areas of concern for public stakeholders is natural catastrophe risk and its inherent loss accumulation potential. Damage to private and commercial property as well as to agricultural output can have severe implications for millions of people, with the potential of setting back entire economies. A disruption to food security and thousands of people made homeless are daunting scenarios for any policymaker. Therefore, even though natural disasters affect multiple lines of business such as personal accident and marine, public policy efforts aimed at disaster risk prevention, mitigation and management generally focus on property and agricultural losses.
Professional reinsurers have an important role to play across all layers of natural catastrophe risk mitigation and management. This remit is not limited to supporting government pools and microinsurance schemes but also extends to the underserved 'middle market' and its significant commercial risk exposures.