After a period of difficult years, ILS capacity providers and ILS capacity users alike remain committed to the market.
Survey scope: A wide angle market lens
Willis Towers Watson's Global Insurance-Linked Securities (ILS) Market Survey provides a snapshot of the views of the broad constituents that make up the ILS industry. The breadth and depth of expertise in Willis Towers Watson's Investment, Risk and Reinsurance business and Corporate Risk and Broking business allow us unique access to all these market participants.
Survey participation
Our web-based survey of 122 global ILS participants was fielded between June and August 2020. This constituted 58 providers of ILS capacity and 64 capacity users including insurance and reinsurance companies and corporate risk managers. The survey captures global and regional trends with 44% of capacity users respondents coming from North America and 56% coming from the rest of the world.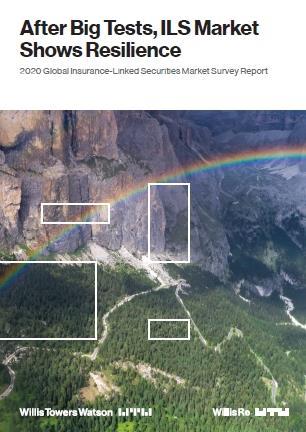 Download available below