Hancock hits back at billionaire investor's original attack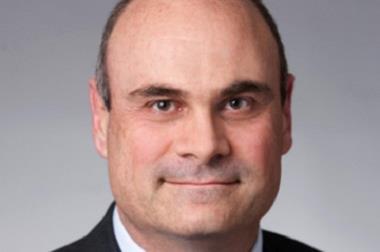 AIG chief executive Peter Hancock has dismissed activist investor Carl Icahn's plan to split the insurance powerhouse into three as making no financial sense.
Icahn wrote to AIG last month proposing that AIG's life, non-life and mortgage businesses were separated. Among the suggested benefits are that individually, none of the three would be considered as systemically important financial institutions (SIFIs).
Such companies, often dubbed 'too big to fail', face greater regulatory scrutiny and potentially higher costs.
But, presenting AIG's third-quarter results to analysts yesterday, Hancock said: "Management and the board have carefully reviewed such a separation on many occasions including in the recent past and have concluded it did not make financial sense.
"We of course will meet with him to further share our conclusions and give him an opportunity to elaborate on his views."
He also said that AIG saw "tremendous benefit" in having its life and non-life businesses combined.
He pointed out that AIG's SIFI status had not affected AIG's ability to return capital to shareholders, and that as AIG ios regulated globally, the additional costs associated with compliance as a SIFI were "a fraction" of total compliance costs.
He also noted that ratings agencies give AIG credit for its diversification, and so splitting the businesses would mean that less capital would be available to shareholders.
He added: "Separating AIG would increase certain expenses and would be a distraction from our cost-cutting initiatives."
This article was originally written by Global Reinsurance's sister title Insurance Times.