Chief executive also celebrates insurer's 'largest profits in history' following Covid-dented 2020
London market insurer Beazley is geared up to grow its cyber book in 2022, aiming for premiums in this line to "represent more than 15% of our business", according to chief executive Adrian Cox.
Speaking to journalists following the publication of the insurer's full year financial results on 10 February 2022, Cox confirmed that although Beazley is keen to stay true to its diversification strategy, the business also hopes to cement its reputation for cyber expertise after seeing an uptick in customer demand, "favourable" market conditions and growth of the cyber insurance ecosystem.
"We will be growing our cyber book this year and in premium terms, it will represent more than 15% of our business," he said.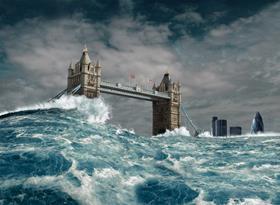 Cox explained that 2021 proved to be "extraordinary" for the cyber insurance market.
He said: "The cyber insurance market had to figure out how to re-underwrite in a fast-evolving cyber threat world, but what that also prompted was a sharp increase in demand as corporates realised that cyber risk was evolving from mainly a legal and regulatory [risk] to one that presented a real business risk because suddenly, cyber criminality could stop business in its tracks.
"That prompted a sharp increase in demand that we expect to continue over the next few years.
"As risk becomes real and people read more about peer businesses getting into trouble through cyber criminality, that really does prompt demand – and that's all the way from the SME market up to the large corporates.
"We're seeing faster growth internationally than in the US because that's at an earlier stage in its development, but our expectations of the rate of growth of cyber demands have increased for the next few years because we don't see the threat going away."
Beazley's chief underwriting officer Bob Quane concurred with Cox. He added: "We are seeing strong demand from clients for more risk management support to improve their overall cyber resilience. We believe we are well positioned to remain a leader in cyber as we move forward."
Putting 'arms around climate change'
However, Beazley's "story is much bigger than cyber", Quane said.
For him, rising to the challenges posed by climate change will be a huge agenda item for Beazley in 2022 because "climate change complicates underwriting and pricing, which will make products like property less commoditised".
This view is further borne out by the fact that property was the one line of business where Beazley did not experience growth in 2021. Quane explained that once the insurer gets its "arms around climate change", it will then look to "grow in property".
He said: "We will continue to move with caution and manage risk appetite carefully as we navigate through the challenge of underwriting for climate change.
"As we work to get our arms around climate change, we have reduced exposure in property. We will continue to move with caution until we are comfortable. We are building capabilities to get our arms around the challenge.
"In terms of people and expertise, we are strengthening our pricing and cat modelling teams. We are also hiring a financial planet risk expert.
"In our predictive tools, we are strengthening our underwriting tools and our [catastrophe] models. We are also exploring a tool that will help us analyse the impact climate change has on the physical assets of our clients out until 2050.
"To account for climate change, we will add a forward-looking view of risk to our predictive tools. We are making risk disaster scenarios more robust for climate change, such as creating a scenario for greenwashing for liability."
Beazley will also be relying on its strengthened underwriting standards, which it implemented in October 2020, in the year ahead. Quane said these have had "a powerful impact" on policy and premium frequency so far.
Record profits
Looking at Beazley's 2021 year-end results, Cox has every right to be "pleased".
For example, the firm's gross written premiums (GWP) have improved by 30%, moving from $3,563.8m (£2,613m) in 2020 to $4,618.9m in the 12 months to 31 December 2021.
"We don't pursue growth for its own sake," Cox said. "We've always been obsessed about underwriting margin, but it is exciting to be in a position with multiple opportunities for growth and long-term profitable growth.
"We grew 30% last year, of which 24% was rate, but I'm satisfied that we did manage to put some exposure on the books last year, which we've been talking about, and we will look to continue this into 2022."
There's also "the KPI that really does matter" – combined operating ratio (COR). This was 93% for 2021, compared to 109% in 2020.
On this, Cox said: "We're working very hard to try and reduce that further this year. Our combined ratio includes all costs, so it's a very transparent measure of the margin in our business.
"It's good to deliver on our promises and this is slightly better than the mid-90s to which we were guiding in the first half of the year. And it's a reflection of lower than budgeted for [catastrophe] activity in the fourth quarter.
"We do expect this number to improve going forward, given both what we've done on the underwriting side in the last four years and our expectations for market conditions looking forward."
And although profit before tax is "not back to the heady heights that we were between 2012 and 2016", Cox noted that 2021's $369.2m result marks "the largest profits in our history", thanks to "underwriting margin" and "a reasonable investment income in what was quite a difficult year".
This compares to a loss of $50.4m in 2020.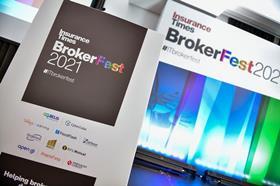 Cox continued: "Looking at five-year trends, it is quite evident that this year's performance is a better one than we've produced in a little while and what's pleasing about it is we've done so in a period of heightened risk and claims activity.
"We've been working quite hard these last few years on improving our underwriting and it's exciting to see those efforts start to bear fruit."
Aiming for double-digit growth
As for this year, Cox is "feeling generally positive" and predicting a COR of 90%.
He said: "We remain in a heightened risk environment, but the market is allowing us to do our underwriting due diligence and to price for it, which is all we need. And we can live with that.
"We are planning for continued growth in excess of our long-term 5% to 10% average, boosted by continued positive rate change.
"I'm not sure we are going to reach the heroic levels of 30% [growth] this year, but it should be comfortably in double digits. We will continue to look to add additional exposure on the books this year."