Carl Icahn calls for insurer to be broken up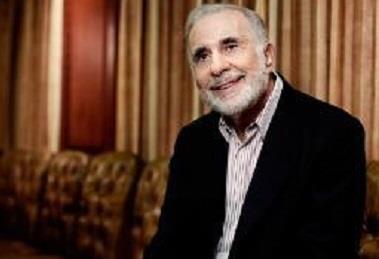 Firebrand investor Carl Icahn has criticised the leadership of AIG chief executive Peter Hancock and called for the American insurer to be broken up.
Icahn wrote an open letter to Hancock in which he said the insurer "continues to severely underperform its peers and is now facing an increasingly onerous regulatory burden which will only further erode its competitive position".
Icahn added that despite action by Congress and US regulators to encourage the firm to split, Hancock had "chosen a "wait and see…for years" strategy void of decisive leadership. As a result AIG consistently trades at a substantial discount to book value."
AIG's current structure of combining its life and P&C arm makes it too large, despite years of selling non-core assets, argued Icahn.
The Icahn Capital Management founder said that AIG should separate its life and mortgage insurance arms to create three companies, each small enough to avoid the systemically important financial institution tag.
This has led to increasing scrutiny of the insurer by the US Federal Reserve and greater capital requirements.
The insurer should also get control of its costs to close the gap with its peers, Icahn's letter added.
"We believe there is no more need for procrastination, the time to act is now," he said.
"I cannot fathom how you could ignore repeated requests from shareholders to execute a plan that would release billions of dollars of capital, free the company from onerous excess regulation, and leave shareholders owning stock in three separate, market leading insurance franchises."