Nameer Khan, speaker at our upcoming Dubai Innovation & InsurTech 2017 event, talks regtech and agile emerging markets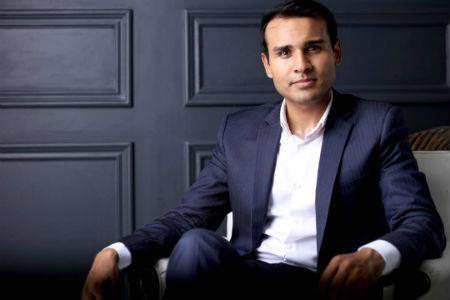 The insurance industry's dynamic young talent Nameer Khan brings to the table a diversified experience in various industries of Information Technology, Media, Logistics. Being a new bee in the Insurance sector he has evidently succeeded in shaking up the stigma associated to the insurance sector "dearth of young insurance leaders". Critical to this success lies in his strategic thinking through which he has managed to introduced key analytics and data orientation to the insurance sector – that aims at increasing the efficiency and effectiveness of decisions in the insurance industry.
Khan answerws our buzz round three questions and talks regtech and agile emerging markets.
What should be the dominant aim for regulators – to police innovation or to facilitate it?
It is a perfect blend of both! Regulators today have understood the revolution we are going through and they have transformed into proactive collaborative players by creating the optimal environment for controlled innovation. This environment enables refinement of unique models and is the first step to ensuring their scalability. Moreover, regulators have and should focus more on creating meaningful career paths for the new emerging models and access to new markets.
Is regtech the best point of entry for innovators and technology firms new to the party?
Agile and dynamic eco-systems require equally dynamic and agile regulatory systems to compliment them. Compared to the massive FinTech wave, RegTech is a space still open for immense disruption as each market has its own unique set of problems which needs to be addressed. As regulations are getting more stringent, the time is right for new entrants to focus on customization of data, pay-as-you-use, security of data, scalability and agility to ensure faster turnaround times.
Can innovation and insurtech prove to be a great leveller between agile emerging markets and mature markets with legacy processes?
This era is the era of innovation and the rise of insurtech, where we bid farewell to legacy as they will turn into legacy. With immense potential in the emerging markets in this digital era, InsureTech creates more access to people with personalization to the digital savvy customer base. Yes, the penetration rates due to access and relevance will outpace the previous growth rates and models shall set a new precedent even for the mature markets. The fintech revolution is the most radical rupture with traditional insurance; no wonder that its development involves the most radical rupture with traditional ideas and organizational culture as well.
Nameer Khan will be speaking at Global Reinsurance Dubai Innovation & InsurTech 2017 on 2 October. Click here to find out more.