The insurtech's chief executive and co-founder said the business has just seen its 'strongest sales months ever'
Covéa Insurance and insurtech By Miles have entered into a new partnership catering to the increasing demand from customers for usage-based insurance (UBI) products.
The demand for UBI has gained momentum during the Covid-19 pandemic, with By Miles seeing an 150% increase in policy sales in March this year compared with the same period last year.
The partnership is part of Covéa's wider strategy to deliver choice and more flexible customer solutions by working with innovative new businesses. Meanwhile, for By Miles, it provides the capacity to reach more customers.
James Gearey, managing director for personal lines and protection at Covéa Insurance, said: "Our partnership with By Miles is an exciting collaboration reflecting the changing needs of motorists and allowing genuine flexibility for customers.
"We are absolutely thrilled to be working with them to drive better outcomes for more customers."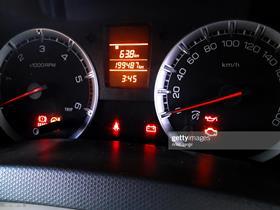 Fairer car insurance
In 2018, By Miles started the UK's first pay-by-mile car insurance policy, with the intention of making car insurance better for the millions of lower mileage drivers across the country.
The insurtech's mission is to bring fairer car insurance to as many people as possible. It is based on the premise that drivers that drive less, pay less.
James Blackham, chief executive and co-founder of By Miles, said: "It's great to be partnering with an experienced organisation like Covéa [which is] totally supportive of our progressive approach to car insurance and believe in the power of pay-by-mile.
"We've seen demand for our pay-as-you-drive model surge as UK drivers look for more flexible insurance that better fits their needs post-lockdown.
"We've just had our strongest sales months ever and this partnership will allow us to bring the benefits of pay-by-mile to even more people around the country."
By Miles's product provides fully comprehensive insurance through a low, fixed upfront cost, covering theft, accidental damage and vandalism while a car is parked. A per-mile rate is then charged at the end of each month based on the exact mileage driven.