A new biogas and solar package, recently launched for the UK and Ireland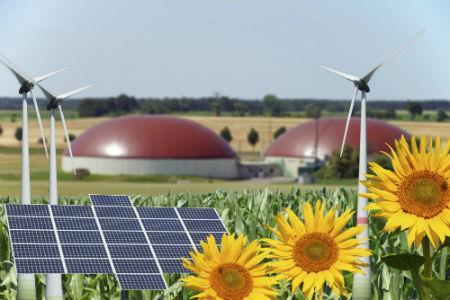 Chubb launched its Biogas and Solar package this week, aimed at covering plants, projects or facilities in the UK and Ireland.
In line with its plans to expand its cleantech offering, Chubb's new Biogas and Solar package provides cover for all risks during the construction phase of Anaerobic Digestion (AD) and photovoltaic solar facilities in the UK and Ireland with more than £1m of project/total insured value, as well as first year operational cover with an option for two years' cover.
Biogas and solar are becoming increasingly important in the context of the UK's energy mix: 200 biogas plants are currently in operation across the country, while by 3 July, solar plants had produced almost 24% of the UK's electricity demand for the first time.
Chubb head of Cleantech in Europe, Eurasia and Africa and Latin America Helen Troman said: "The biogas and solar sectors hold huge promise in the UK and globally and have the potential to change the way we produce and consume energy in a fundamental way. To do that, the sector needs the confidence that only tailored, comprehensive insurance cover can provide."
She added: "Chubb, with its long experience in construction and engineering is well placed to cover the needs of the cleantech sector with propositions that combine market-leading cover with added-value risk engineering and loss control service. This is nothing less than our clients demand and deserve."