Keeping hold of the right people is one of the most important aspects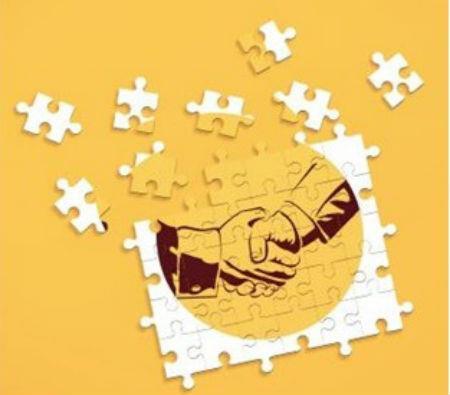 Mergers and Acquisitions were one of the most talked about topics of 2015, with big names closing deals throughout the year, leading to more than $250bn global activity reported by last November. Ace and Chubb, Willis and Towers Watson, Exor and PartnerRe and XL and Catlin, were just some of the deals that got the industry's attention last year, with figures of $28.3bn, $18bn, $6.9bn and $4.2bn respectively.
While M&A activity has slowed in Q1 of 2016, its impact on the year due to the challenges of consolidation are ever present. What do mergers & acquisitions really mean for the companies involved? The amount of work and time required to carry out a successful merger is not to be underestimated, and there are definitely some key issues that should be taken into consideration in order to ensure that the integration process goes on in the smoothest and swiftest possible way.
As rating agency Standard & Poors (S&P) senior director of reinsurance Dennis Sugrue told Global Reinsurance: "When two companies merge the challenges and risks attached to a restructuring process can sometimes become a hurdle and, if not dealt with properly, over time they can become a bigger problem that could potentially mean the end of what seemed a good deal in the first place."
Experts agree that the biggest challenge centres on the people involved. "In an industry where people are at the core of the business, the ability to retain talent, and the knowledge and relationships they have, remains one of the biggest challenges to a successful merger," says Sugrue. "Combining cultures seems to be one of the most difficult things."
Clyde & Co global head of corporate insurance Andrew Holderness, adds that "people are the business in this business, and it is key to ensure you keep the talent you want to keep", which can be achieved by "keeping people connected and on board with what is going on", as lack of information leads to uncertainty and uncertainty could potentially lead to people looking elsewhere for stable options.
"It is important for both companies to ask themselves what will the impact of integration be on their staff, as it is likely going to be one of the most impacted areas", he warns, adding: "If not looked after properly, valuable staff, with their valuable intellect and relationships, might be tempted by your competitors to join them."
The cultural aspect remains then the number one priority to pay attention to, and negative impact here may be detrimental; so much so that, as Sugrue points out: "combining cultures between two companies is a bit trickier that people think about, and cultural clash leads to disagreement and people leaving. This is something we see quite a lot."
He also highlighted that mergers that come out of securing key strengths and improving business strategies and positions: "tend to be viewed more favorably when they are announced than the ones that are more driven by generating synergies. S&P don't give a lot of credit to synergies up front, as they are difficult to achieve and to track over time."
Time to reflect
For an integration to work out, planning how to communicate the news and following steps is as important as a carefully considered culture integration scheme, and timeframes definitely allow companies to take the time to reflect on progress.
"Because this is such a highly regulated market, a typical deal would take about a year to reach the point where the merger can actually be consummated," explains Holderness.
He adds: "After the initial agreements are signed comes the period when the parties have to reach out to get the permission of relevant regulators around the world, and that can take anywhere between six to nine months. This is a good amount of time to start thinking about how things will be like once the integration process starts."
As well as cultural integration, planning should also account for the process of combining data which, according to specialists, can take longer than firms anticipate.
"The opportunity of merging data is very exciting because of its value, but also there are challenges as to how and what type of data you can move and how you can handle it," notes Holderness.
Different platforms and systems are usually involved and it is not always easy to combine them, especially because data is protected by specific regulations that can change from one place to another and make it difficult to move it across borders.
Whether M&A activity will or won't continue at the same pace during 2016, the core challenges of a successful integration process will remain: people awareness, careful planning and realistic timing.
These are some of the most important factors to take into consideration and, if done correctly, they can help build a strong and successful new company from the first day and onwards.