Rewarding efficiency over resilience 'can leave companies vulnerable to shocks', says broker's European risk management leader
The recent "intensification" of cyber attacks indicates that "cyber threats are now growing faster than our ability to prevent and manage them effectively", according to Carolina Klint, risk management leader for continental Europe at broker Marsh.
Klint was speaking at a virtual press briefing on 11 January 2022, hosted by international non-governmental and lobbying organisation the World Economic Forum (WEF). The session discussed the key short and long-term risks arising from the 17th edition of WEF's Global Risks Report 2022, which was published this month.
Klint said: "Cyber attacks are not new, but the intensification over the last two years means that cyber threats are now growing faster than our ability to prevent and manage them effectively.
"Companies trying to survive the pandemic have been under more pressure than ever to digitise and automate, but too often this has been built on the back of ageing technology and this has led to supply chain disruption and exposure to cyber attacks - especially with ransomware."
Cyber attacks have also become more costly - Klint cited a data breach in 2021, for example, which was the highest costing cyber incident in nearly two decades.
Plus, "cyber insurance pricing is going up" as well, she added. "For example, prices in the US rose by 96% in the third quarter of 2021."
For Klint, four main cyber risks need to be tackled. These include:
Critical infrastructure failures.
An increasingly aggressive regulatory environment.
Unprecedented identity theft.
Failure to execute digital transformation effectively.
"Companies soon won't be able to claim good, listed credentials without addressing these key areas," she noted.
In both 2019 and 2018, WEF's report cited cyber threats as one of the biggest risks for organisations.
Klint additionally flagged space tourism risks as a rising concern.
Space tourism, which came about in 2021, refers to human space travel for recreational purposes.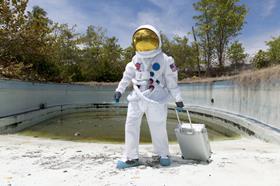 "Our planet is surrounded by a little junkyard of human-made space debris – nuts and bolts, discarded rocket parts, fuel tanks, broken satellites. These objects pose a serious threat to global communications and our ambitions in space," she added.
Resilience as a journey
Klint believes that if firms and countries can learn to manage global risks more effectively, then overall resilience can be improved.
She explained: "Resilience is a journey and not a destination.
"It's important that resilience measures focus not only on a company's own assets and processes, but also those in their supply chain, utilities, service providers, suppliers and customers.
"Part of the problem here is that society has rewarded efficiency over resilience in growth of sustainability – that's a really short-term outlook which, as we have seen with the pandemic, can leave companies vulnerable to shocks.
"Allowing for [a] little slack in the system may enable businesses to adapt to change more quickly."
The Covid-19 pandemic has also pointed to the importance of connecting risk to business strategy. For Klint, this includes strengthening communication with stakeholders, as well as empowering employers and employees to make real-time decisions.
Klint further argued that the insurance industry needs to build resilience at local, national and global levels – to do this, communities, governments, businesses and non-governmental organisations (NGOs) must work more closely together and build "more partnerships between the private and public sectors based on new approaches to risk mitigation, allocation and data sharing".
She added: "By taking these steps, when the next crisis emerges, we will be ready to respond with greater agility and cohesiveness and create a more sustainable future for our world."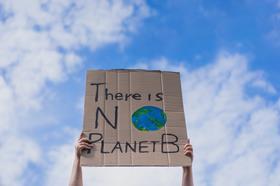 Peter Giger, Zurich's group chief risk officer, noted that Covid-19 "continues to pose a critical threat to the world". He said the pandemic has had "long-lasting effects on social cohesion and the global economy, which is expected to be 2.3% smaller by 2024 than it would have been without the pandemic".
Climate winners and losers
For Giger, "the most critical long-term threat" over the next five to 10 years - based on the WEF's latest report - is climate action failure.
He warned that more radical policies will be needed to achieve net zero goals.
He added: "As in any transition, there will be winners and losers, but failure to adapt will lead to loss of relevance.
"The transition to net zero will be as transformational as past industrial revolutions. For this transition to be successful, it will need stakeholders to be creative, determined [and] inclusive, to protect the planet, economies and people."