The RFIB chief executive speaks to Global Reinsurance about his confidence in the industry and its ability to embrace innovation in 2017 and beyond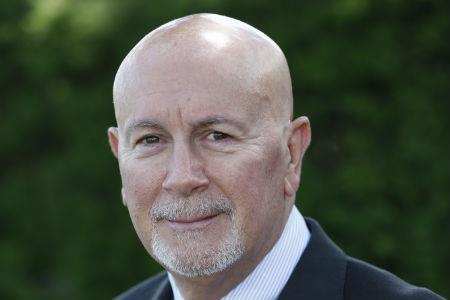 After Calera Capital acquired a majority stake in London-based independent insurance and reinsurance broker RFIB in 2015, one of the first moves was to make industry veteran Dennis Mahoney its chief executive.
Mahoney is known for his time as Aon UK chief executive, which he had left in 2009 in favour of board roles. Re-entering the industry at the helm of RFIB was testament to his knowledge and passion for the industry.
It's with this verve that he answered Global Reinsurance's questions about the industry outlook, and what the future may hold.
What are your expectations for the market outlook in 2017?
We expect further consolidation of (re)insurers and brokers. This is driven by the current market conditions, where businesses are looking to offset tightening margins by gaining efficiencies through increased scale, diversify into new classes and geographies and acquire profitable talent and units. We also anticipate increased involvement of various capital markets via ILS structures.
What key trends did you notice during renewals for the industry as a whole?
It is still a soft market; the supply of risk capital continues to exceed demand. Pricing reductions are generally decreasing. However, the terms and conditions within policy wordings continue to broaden.
What key trends did you notice during renewals for the emerging markets, particularly the MENA region?
Markets today are truly global and so the prevailing conditions in the MENA region are not dissimilar to those in other parts of the world.
The (re)insurance industry must move away from only providing the more historical, conventional products that were created in the past.
Over the past two years RFIB has had a considerable focus on emerging markets, with key hires in South East Asia, the Americas, and the Middle East; what are RFIB's growth intentions in these areas?
RFIB intends to grow in those geographies where we believe we can add most value to our clients. We are committed to only offering our services in those specialist areas in which our expertise and market understanding differentiates our proposition.
The industry is on the cusp of fundamental change instigated by disruptive innovation. From your perspective, in what way will emerging markets be at the forefront of adopting disruptive innovation?
Emerging markets have rapidly adopted the latest technologies and ways of doing business. They are at an advantage in that the solutions and practices resulting from years or decades of development that more established markets have had to go through are readily available to them. They have then taken these innovations and adapted them to fit their own requirements. An example of this is the rapid growth of e-commerce and mobile payment solutions across Africa.
How will innovation and bespoke approaches to risk help to revitalise the (re)insurance industry?
The (re)insurance industry must move away from only providing the more historical, conventional products that were created in the past. We are increasingly seeing that our clients require solutions tailored to their specific risks, rather than one general product that applies to all. 45 years in this business makes me confident that the industry I love will rise to the challenge.
RFIB recently launched the Limehouse Agencies MGA; please can you tell me a bit about the motivations behind this, and where you see the initiative in 12 months?
The MGA model is being seen increasingly as one of the most efficient models of bringing distribution and manufacturing (risk capital) together in a symbiotic way, delivering real value to the client. We fully support this trend, hence the creation of Limehouse Agencies.
When it comes to innovation and insurtech in (re)insurance, the Bermuda region is on the razor's edge; how is RFIB exploring and integrating this form of innovation into its ethos, objectives, and working practices?
The world is global, our clients are global, the (re)insurance industry is global; when you refer to Bermuda as being at the razor's edge, one must remember that almost every entity in Bermuda is part of a larger operation that has offices in London, New York and so forth around the world. Bermuda has a particular advantage in terms of the excellent and innovative regulatory regime that exists there, which enabled it to establish its leading position in the ILS sector.
Dennis Mahoney is set to speak as Broker Keynote at the inaugural DWIC event in Dubai.