Full coverage provided over the next two days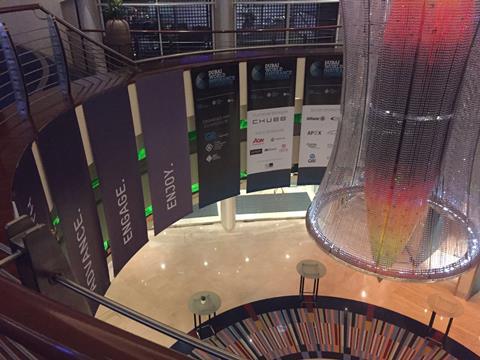 Today sees the launch of the inaugural Dubai World Insurance Congress (DWIC).
The event, held over the next two days, brings together global and MENA regional leaders, and key experts and thought leaders from the world of InsurTech and innovation.
Held at the Jumeirah Beach Hotel, Dubai, this event has attracted over 500 delegates, and represented regions and territories ranging from London to the Bahamas, the event has already lived up to its moniker of 'world insurance'.
On the roster for day 1 are keynotes from Lloyd's chief executive Inga Beale DBE, RFIB chief executive Dennis Mahoney, and Chubb regional president for Eurasia & Africa Giles Ward.
Throughout the two-day event, topics and motions pertaining to InsurTech, innovation and risk management will be addressed.
Coverage from the event will be posted here on Global Reinsurance, and on Twitter with the hashtag #DWIC2017.
This event is organised and co-hosted by Global Reinsurance, Dubai International Financial Centre (DIFC), and DIFC Insurance Association.