DIFC Authority chief executive Arif Amiri cites a positive future for the Middle East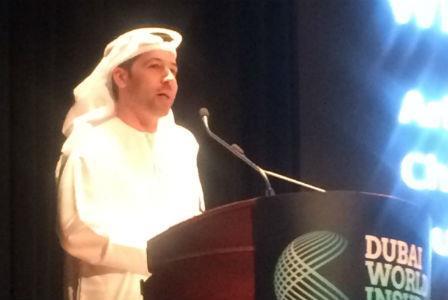 Improved risk management will be key to harnessing $62bn growth potential in the GCC's insurance sector by 2020, the chief executive of the Dubai International Financial Centre Authority (DIFC) has said.
In his opening address at Global Reinsurance's inaugural Dubai World Insurance Congress, co-hosted by the DIFC, Arif Amiri told the audience the Middle East is "seeing a good level of diversification which is releasing a lot of opportunity in the region".
He said: "In order to harness this growth, at the DIFC we recognise the need for better management of risk as well as the provision of an efficient environment for international investment, with reinsurance playing a central role in the region's growth."
The DIFC, which is home to more than 200 underwriters, 98 insurance-related entities and more than 1,000 insurance related staff, continues to grow.
"Our 2024 strategy will see the centre triple in size by 2024 and the (re)insurance sector will contribute to that growth," said Amiri.
Part of this growth trajectory will include wide-ranging innovation initiatives, and Amiri asserted this is something the DFIC is encouraging – namely in (re)insurance products within a "robust" regulatory and legal framework.
The DFIC recently launched the FinTech Hive, an accelerator concept set to attract the world's leading FinTech firms to the region, with InsurTech set to be a major pillar in this initiative.
"The key buzzword today is innovation," said Amiri. "I think the (re)insurance industry is facing a wave of innovation and this event will address and debate some of the key issues around new technology, new products and new markets.
"The DIFC is proud to be involved in an industry with so much potential," he added.