Tech provider says intuition still valuable in underwriting process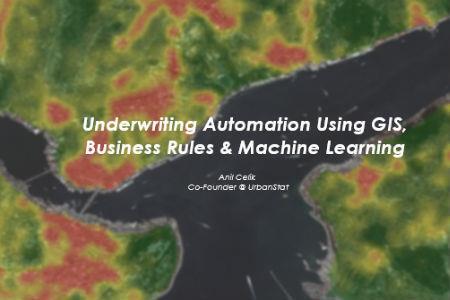 UrbanStat, an underwriting automation service provider, has opted to combine human resource with its machine automation as it provides a smoother solution.
According to UrbanStat co-founder Anil Chelik, "Although the risk selection processes can be automated completely, the addition of human intuition, industry experience and company-wide politicies are still important for a smooth transition."
Chelik continued: "We decided to combine this model with human intuition and create a human-hybrid-machine model."
Chelik presented the UrbantStat offering as part of the day 2 activities at DWIC 2017, during a Lab session.
His firm is able to segment risk in order to highlight preferable risk to clients. Speaking with Global Reinsurance, Chelik said: "UrbanStat helps insurance companies to select the best risk at the right time with the right coverages and the right pricing."
Chelik made clear that while his firm had created a firm advancement for the sector, it did not replace the know-how of the experts within it.
He said: "Normally we want the machine to decide on risk level, but underwriters have the ability to define exceptions. So if we decide that a specific customer coming from a specific region fell into a low segment, but the underwriter doesn't agree, they can define exceptions for the interface."