Leading voice within innovation Matteo Carbone speaks to delegates at DWIC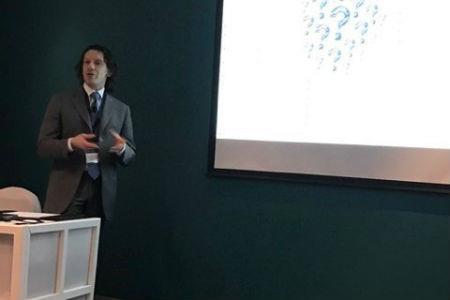 It is time for the insurance industry to look forward with predictive technologies according to leading innovation influencer Matteo Carbone.
Speaking on day 2 of DWIC during one of the innovation labs, Carbone stated that "Connected devices are a great opportunity for insurers".
According to Carbone, the insurance industry historically has been focused on past events – now the industry can know what is happening with the use of new technologies.
During the presentation, delegates were given the examples of the use of telematics and motor insurance, while Carbone cited a recent survey which showed customer support for the usage of such devices.
He said: "For the insurer the client side is not a barrier to implementing telematics. So saying customers are not ready is just an excuse.The auto insurance market is still at a very early stage but it is developing with some markets more established than others."
Carbone also looked at other areas that could potentionally benefit from connected technology. "Connected homes are starting to follow the motor insurance market."
He highlighted though that while there were opportunities for development in areas like health, there were also specific industrial risks: "Industrial risks are a huge opportunity to use sensors."