Lloyd's Lab is also making 'subtle tweaks' to its selection process to widen its net
Insurance2025: Despite Lloyd's Lab moving online due to the Covid-19 pandemic, 2020 has had some "real successes" and 2021 will be "much of the same".
This is according to Ed Gaze, senior manager of the Lloyd's Lab, the global technology accelerator which sits within Lloyd's of London. The purpose of Lloyd's Lab's is to seek out insurtech talent that has a solution that might be useful to Lloyd's. Insurtechs that are selected are brought into Lloyd's Lab for ten weeks to see what they can achieve, it is just one compoenent in Lloyd's innovation toolkit.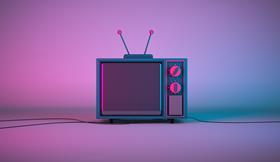 Speaking in conversation with Rosie Denée, manager of the innovation team at Lloyd's Insurance Times's three-day conference, Insurance2025 last month, Gaze told online delegates: "The last year has been really good for the Lab. We have had some great successes with teams joining from all over the world. It is quite a great leveller – everyone being online.
"Hopefully we look at rebuilding that ecosystem and getting some face-to-face [interactions] in later this year."
He pointed that online working meant that some serendipity was lost as well as the ecosystem Lloyd's Lab has been building.
With first five cohorts, there was a dominance for insurtechs in the US and Europe, however Gaze said this "was not intentional". In Europe and the UK this included Zasti, artificial, Skyline Partners, Previsico, Insurercore, Insurdata, Kasko, Flock and FloodFlash.
Gaze added: "There are so many insurtechs in those regions that it is inevitable that you end up selecting more from those regions than anywhere else. We are making subtle tweaks to our selection process to give a better chance to firms from other regions."
Lloyd's Lab case studies
Parsyl
US-based Parsyl which was in Lloyd's Lab's first cohort. Last year the insurtech launched a global health risk facility to ensure that the Covid-19 vaccine was being distributed to low- and middle-income families worldwide.
Parsyl devised an Internet of Things (IoT) sensor which can detect location and temperature for example, this can help shippers understand, mitigate and insure risks for perishable goods as they move through the supply chain.
Therefore when ships come into port with Covid-19 vaccines, the IoT sensor can determine from the temperature data whether the vaccine is good or not. It can then be decided whether the vaccine may have a shorter shelf life or if it needs to be replaced all together. The solution also has the capability to identify what part of the supply chain this happened in to stop this occurring again.
Parametrix Insurance
Parametrix offers cloud outage parametric cover to SMES, this means that once a cloud outage event has happened the policy is triggered, and a payment made to the insured.
It all started in 2019, after one of the founders of Parametrix saw a Lloyd's report entitled 'Cloud Down: Impact on the US Economy' and subsequently contacted Lloyd's head of innovation, Trevor Maynard who encouraged him to submit an application to Lloyd's Product Innovation Facility. After being in talks about the product, Parametrix decided in April 2020 that Lloyd's Lab might be beneficial to its development, they later launched a product in September 2020. Parametrix is now looking to become a Lloyd's coverholder.
Refering to Parametrix, Denée added: "This demonstrated how dedicated Lloyd's is to innovation, we really do want to support customers along the journey."
Sille
Sille joined last year during lockdown, they are currently working with insurers on the leaking Florida Piney Point reservoir dam which happened in April 2021. Using their data Sille has been able to look back to 2017 and identify the exact damage point of the leak. Last year in May, it looked at the mid-Michigan's Midland County dam collapse in the US and could see that it was a high-risk piece of infrastructure.
Gaze said: "While they can't track everything all the time, they have got the data". Sille has been looking at historical data for events that have happened to identify any patterns.
Optalitix
The Camden-based insurtech has a broad solution, which is now helping Lloyd's and a range of its managing agents to collect and report on catastrophe data. This, Gaze said has saved around 13, 000 hours of manual labour using artificial intelligence and machine learning.
HazardHub
Based in the US, Hazard Hub's database looks at property data to understand risk better and subsequently make better decisions. It holds information such as how close to water a property is, for example.
Innovation is ripe
Denée continued: "Innovation is ripe, and it is possible within the Lloyd's market however when it comes to product innovation the Lab only makes up one part of the Lloyd's innovation tool-kit.
"At Lloyd's we recognise that there isn't a one-size-fits-all with innovation and as such there needs to be different tools within the toolbox."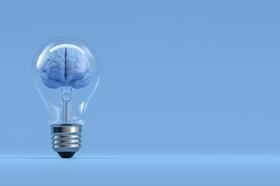 Read more… Lloyd's Lab chooses ten insurtechs for fifth cohort specialising in Covid-19
Not subscribed? Become a subscriber and access our premium content
With this in mind, she listed other components in Lloyd's Innovation toolkit, these include:
Product Innovation Facility: A collaboration of 25 Lloyd's syndicates which bring nearly £150m of underwriting capacity to support innovative solutions and products, this group includes Beazley, Chubb, Canopius, Apollo, AXA, Markel and Brit. It is designed to help the Lloyd's market develop innovative solutions for the ever-evolving risk landscape. These underwriters are committed to incubating products in a way that "only the Lloyd's market" can according to Denée for example the recent launch of Coincover's cryptocurrency product.
Thought Leadership reports: These reports help develop decisions making tools and the research is aimed at developing solutions for clients needs. For example, Lloyd's recently released a series of four reports looking at intangible assets. In 1975 intangible assets made up only 17% of the S&P top five companies asset value, however by 2015 shot up to 80%.
FutureMinds: A programme aimed at providing tools and knowledge on how to develop products by running guided product development. It is exploring six possible products that look at protecting human capital which is "arguably a company's most important asset" said Denée.
2% of GWP for innovation class of business: Aimed at helping syndicates to trial innovation and new insurance solutions.
Syndicate in a box: A route to quick entry into the market for new syndicates.
Delegated Authority in a box: The purpose of this is to remove barriers for managing agents looking to support insurance products, these are likely to be small startup MGAs that fall outside of Lloyd's business as usual scope.