2016 has low industry merger and acquisition activity in the region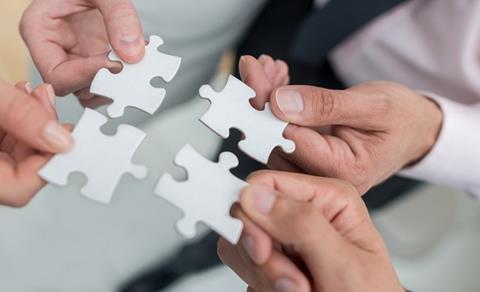 While merger and acquisition (M&A) remain a key trend for the insurance industry, European insurers had less M&A activity in 2016 than in the previous two years, according to AM Best.
The transaction value of M&A in 2016 was $4.5bn, down substantially on the peak $21bn of 2014 and $17.8bn of 2015.
AM Best reported that the spread of M&A type had also changed. Splitting M&A into five categories – London Market, emerging market, cross-border developed market, in-market consolidation, and run-off – the ratings agency found that while the percentage of emerging market and run-off M&A remained largely unchanged, in 2015 and 2016, in-market consolidation grew substantially, from 2% of M&A in 2015 to 56% in 2016.
Notably, there was no London Market M&A from Europe in 2016, compared with the 64% of M&A in 2015. This was likely impacted by Brexit and the uncertainty that rose from the vote in June 2016.
AM Best senior financial analyst Anthony Silverman attributed the slowdown in part to the unstable economic outlook seen within the region.
Silverman said: "M&A activity requires at least a credible view of the combined entity's prospects after a transaction and this, in turn, is far more difficult to achieve when the economic outlook is unstable."
He continued: "One marker of unstable conditions is movements in interest rates – 2012 saw a pronounced fall in European interest rates from what were already low levels toward the unprecedentedly depressed rates that have persisted since then, with 2016 witnessing a move to negative interest rates in the region. While this move represented new and unfamiliar territory, other years in the period of the data set saw reasonably stable interest rates."