Law firm partner says the new rules to tackle price walking give the 'FCA teeth to enforce the requirements against those companies who have been less willing to change'
The FCA has today (28 May 2021) published its policy statement formally confirming its proposals for tackling price walking in the home and motor insurance markets.
The 202-page policy statement follows the FCA's General Insurance pricing practices market study report, which was published in September 2020. This launched a corresponding industry-wide consultation on the regulator's suggested remedies for combating price walking, which closed in January 2021.
Price walking, also known as the loyalty penalty or dual pricing, refers to when new insurance customers receive more competitive and cheaper premiums compared to long-standing customers renewing their cover.
According to the FCA, six million existing insurance customers would have saved £1.2bn in 2018 if they had paid the average price for their actual risk, as opposed to falling victim to the price walking model.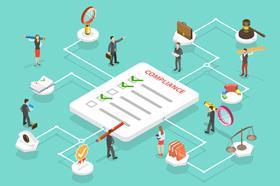 The regulator added that because of price walking, insurance customers have had to shop around for their cover every year to avoid higher premiums. It added that price walking "distorts the way the market works for everyone".
"Many firms offer below-cost prices to attract new customers. They also use sophisticated processes to target the best deals at customers who they think will not switch in the future and will therefore pay more," the FCA explained.
The new rules outlined in the policy statement will stop price walking, the regulator emphasised.
It said: "Insurers will be required to offer renewing customers a price that is no higher than they would pay as a new customer.
"It is likely that firms will no longer offer unsustainably low-priced deals to some customers. However, the FCA estimates that these measures will save consumers £4.2bn over 10 years, by removing the loyalty penalty and making the market work better."
New rules
Alongside the new rules on price walking, the FCA has also introduced rules to:
Give most consumers easier methods of cancelling the automatic renewal of their policy.
Require insurance firms to do more to consider how they offer fair value to their customers.
Require home and motor insurance firms to report data to the FCA so that it can supervise the market more effectively.
The pricing, auto-renewal and data reporting remedies come into effect on 1 January 2022. The rules on systems and controls, product governance and premium finance take effect from the end of September 2021.
Sheldon Mills, executive director, consumers and competition at the FCA, said: "These measures will put an end to the very high prices paid by many loyal customers.
"Consumers can still benefit from shopping around or negotiating with their current provider, but won't be charged more at renewal just for being an existing customer.
"We are making the insurance market work better for millions of people. We will be watching closely to see how the market develops in the future and to ensure firms continue to deliver fairer value to consumers."
The FCA plans to review the effects of its remedies in 2022, ahead of a full evaluation in early 2024.
Alongside today's policy statement, the FCA has also published research on how incentives affect consumers' choices, focusing on purchases of motor and home insurance made through price comparison websites. The research was undertaken to inform the regulator's approach to the new pricing rules.
Speaking on this news, Paul Edmondson, a financial services partner at law firm CMS, said: "The new rules will improve competition among insurers and help to ensure that consumers are given a proper choice of fair value products.
"Sales and renewals practices needed to change. That was acknowledged by the industry and big improvements have been made in the last couple of years.
"Many of the requirements of the new rules have, in practice, already been adopted, but this will give FCA teeth to enforce the requirements against those companies who have been less willing to change."
A bumpy ride
Consumer Intelligence chief executive Ian Hughes added that "these changes represent a tsunami for both insurers and their customers, but we should be in no doubt that the fault line that sits underneath this is fair value, mentioned 153 times in the final statement. GIPP changes will feel like just a ripple for those who don't offer fair value to customers".
He continued: "This is going to be a bumpy ride for insurance brands and consumers alike in the short term. Today, the FCA has revealed that cash and cash equivalent incentives, other than toys and carbon off setting, cannot be used to entice new customers without being offered to renewing customers. This means the savviest consumers who shop around each year will see prices rise and discounts and offers disappear.
"However, there is an opportunity for the industry to take advantage of all this change that is coming and do something that will be good for brands, good for the industry and good for consumers.
"The tipping point we find ourselves at today is a critical point in the journey of this industry and there is an opportunity to be positive. Those that don't take advantage of the opportunity are going to find it really tough."
James Thomas, managing director for insurance at Accenture UK and Ireland noted that "consumer trust and retention will be imperative" moving forward.
He said: "Whilst insurers have started to adapt over the past year, now they must race to implement fundamental changes to their business model. A key challenge will be pricing in a way that reflects customer lifetime value from the outset, using more sophisticated pricing algorithms to adapt to real-time changes in the market.
"Consumer trust and retention will be imperative as longer-term customer relationships become the norm, meaning insurance propositions that combine impeccable customer service, seamless digital interactions and reliable claims experiences will be winners going forward.
"UK insurers are already planning and implementing different strategies to address this regulation, but the timelines are tight and the changes significant – so we do expect the UK personal lines market to look considerably different in 12 months' time, with some emerging stronger than others."