Changes include reporting requirements around commission-rebating and the definition of renewal business
The FCA has issued an update to its incoming pricing practice changes for the motor and home insurance markets, based on feedback from stakeholders.
The 27-page PS21/11 document is designed to address challenges raised by stakeholders around implementing the new fair value focused rules.
The regulator stated that its update aims to:
Clarify the application of some of the rules to firms that give discounts or other incentives to customers.
Clarify the application of reporting rules to intermediaries that rebate commission.
Amend the definition of 'renewal' - this will alter the way in which pricing and reporting rules apply to firms.
Clarify the operation of the transitional rules.
Make minor amendments to some of the reporting and other rules.
In addition, the FCA is "also working on the final wording of the attestation that price-setting firms must submit under our rules. We expect to publish the form very shortly".
Clarifying questions
The changes include redefining 'renewal', finessing the previously used "broad definition".
When firms are deciding which customers are classified as new business or renewals, the FCA clarified that "an existing customer [who] actively buys a policy with the same firm through a different channel or distribution arrangement" should be treated as new business rather than renewal business.
"However, where firms actively move a customer to another channel, distribution arrangement or to a different policy (of a similar type) at the lapsing or expiry of an existing policy then they should continue to treat these as renewals for the purposes of our pricing and reporting rules," the regulator continued.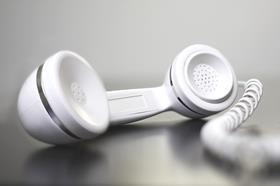 The FCA also offered more guidance around commission-rebating, which "means that the intermediaries are setting the premium paid by the consumer, which means that an intermediary is price‑setting. Under our rules, this business would be treated as net‑rated business".
It added: "We are amending our rules to clarify that, for reporting purposes, commission‑rebated business counts as gross‑rated business, where only the insurer is required to report data.
"Under these changes, we are also introducing a requirement for intermediaries to notify us where over 25% of either their home or motor sales include commission‑rebating."
In terms of incentives, the regulator also confirmed that "intermediaries that set prices at renewal by offering a cash-equivalent incentive on a gross price set by an insurer" and "intermediaries that offer cash or cash-equivalent incentives at new business and are involved in arranging the renewal, but do not set prices at renewal" are "caught by the pricing rules and required to replicate the new business discount or cash‑equivalent incentive in the [equivalent new business price]".
Concerns remain
Branko Bjelobaba, principal at consultancy Branko, described the update as "some additional clarification from the FCA - on the pricing remedy for home and motor in the main - to ensure that brokers and insurers are really clear as to what the FCA expects, especially when it comes to commission-rebating, which the FCA consider as price setting and subject to the enhanced reporting requirements".
However, he still has concerns around how the new rules will apply to commercial lines brokers, as well as engagement from premium finance companies and software houses.
He continued: "What concerns me, having had 600 plus firms attend Chartered Insurance Institute local events, is how unengaged commercial insurance brokers are considering that the onerous governance rules come into force on 30 September.
"Also, a number of brokers are reporting lack of contact from premium finance companies and insurers too, [that] will lead the value assessment.
"Further concerns are expressed in that brokers have also said they are not hearing from their software house as to how systems will be amended to manage implementation of the rules across the piece.
"I am thinking [there is] still a huge amount of work to be done."
The updated rules are effective from 1 January 2022.