The new hire has 'commercial acumen and [an] excellent reputation within the insurance industry', says SME and personal lines managing director
Gallagher has appointed Adam Finch as managing director of landlord and property specialist broker Rentguard.
Rentguard, part of Gallagher's SME and personal lines offering within its UK retail division, was acquired by the broker in 2019.
Providing property insurance products and services primarily for the residential and commercial lettings market, the business now has a UK-wide customer base of over 120,000, consisting of brokers, landlords, letting agents, independent financial advisors and homeowners.
Bringing over 30 years of insurance experience to the role, the new hire was most recently chairman of White Horse Insurance Ireland – part of the Thomas Cook Group.
Prior to this, Finch held senior roles at AIG, Halifax Bank of Scotland (HBOS), GE Capital and Cover-More Group. He started his career at General Accident Insurance Company.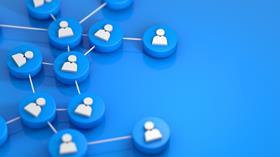 In his new role, Finch will be responsible for leading a team of 80 at Rentguard's headquarters in Brentford. He will be focused on expanding his team, as well as implementing new digital solutions to enhance both customer journeys and operational efficiency.
Finch will report to Barry Duffin, managing director of Gallagher's specialist SME and personal lines brands.
'Extensive opportunities'
Duffin said: "Adam's strong leadership skills, commercial acumen and excellent reputation within the insurance industry makes him well placed to lead the Rentguard team and grow the business.
"This senior appointment underpins our commitment to investing in first-rate talent and I am very pleased to welcome him on board."
Finch added: "Over the last 20 years, Rentguard has built a wide portfolio of clients and now offers an extensive range of property-related insurance products.
"We initially targeted landlords and over time have expanded to cover the wider residential and commercial lettings sector.
"With the rental market starting to rebound after the challenges of the pandemic, there are extensive opportunities for us to further develop our proposition, as well as expanding our broker and agent network, and I look forward to leading the team during this exciting period for the business."