Lingering effects of low pricing and underestimated claims inflation last year will continue to affect UK retail insurers, according to rating agency Moody's.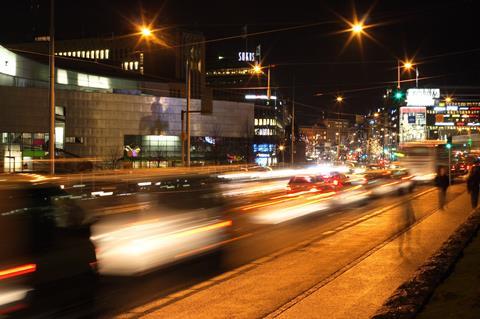 Personal lines held back UK property and casualty insurers' results in 2022, Moody's has reported.
UK insurers' overall underwriting results in 2022 were dragged down by their poor performance in personal lines, "offsetting strong results on the commercial insurance side".
The combined ratio of personal lines-focused firms deteriorated into a loss last year, from 91% in 2021 to 105% in 2022, Moody's noted, "driven mainly by increased motor claims".
Scroll down and check out the chart below, from the Moody's report, for a look at the underwriting performance of the leading UK personal lines insurers last year.
Hardening prices
Prices are now hardening for UK personal lines insurers, Moody's reports, thanks in part to reduced disruption from new rules banning insurers from charging renewing policyholders more than new customers.
The new rules, known as General Insurance Pricing Practices (GIPP), come after low pricing in 2022 and an underestimation of inflationary claims costs.
There are signs that claims inflation is moderating, Moody's noted, although it remains high in motor insurance.
Pricing is improving, but from a low level, and the ratings firm expects motor insurers, which account for about half of all UK retail insurance premiums, to prioritise profitability over growth in the months ahead.
Prices were low at the start of 2022, with motor premiums reflecting reduced vehicle usage during the pandemic, Moody's observed.
A high proportion of business written last year was priced too low to absorb last year's jump in claims inflation, "which amply exceeded industry expectations".
Prices are now hardening in response to weak underwriting results for 2022, the rating agency emphasised, helped also by reduced disruption from GIPP, which took effect in January last year.
Claims inflation
Claims inflation may be moderating, but "remains a threat" for UK retail insurers, according to Moody's.
"There are signs that motor claims costs are growing more slowly, helped by deflation in second hand car prices. However, used car costs remain historically high, and have started to increase again, and supply chain disruption continues to prolong repair times," the report said.
"Inflation in bodily injury claims, which could force insurers to strengthen their reserves, is a further potential threat to profitability. Even if claims growth continues to decelerate, policies sold in 2022 which were not adequately priced to absorb rising costs will remain in force for much of 2023, and will continue to weigh on insurers' performance," Moody's added.
Appetite for motor growth will remain low, according to the rating agency. Few companies expanded their personal motor books in 2022 given price competition and high claims inflation.
Some firms reduced their policy counts and restructured their books towards lower risk customers, while RSA quit the UK personal motor market entirely in March 2023, Moody's noted.
Insurers that lost home insurance customers as a result of GIPP may seek to recover market share as pricing stabilises in 2023, according to the rating agency.