After five years at the helm of Carbon Underwriting, Stephen Card has passed the chairman role to Rupert Atkin, former CEO of Talbot Underwriting.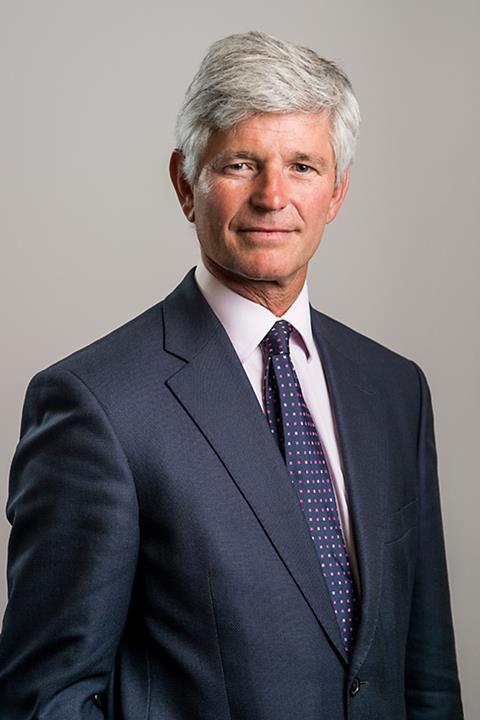 Carbon Underwriting has announced a new chairman, effective immediately.
Rupert Atkin has taken over as the Lloyd's market MGA's chairman, replacing Stephen Card after a five-year tenure.
Both are London market veterans. Card was CEO of Carbon until June 2021, handing over to Nick Tye, Carbon's present CEO. Card is also a former business development director at Charles Taylor Insuretech.
Atkin is chairman of Ark Managing Agency and Whitespace, in addition to being a director of Amwins Group and Alwen Hough Johnson
He has previously served as chairman and CEO of Talbot Underwriting, the managing agency for Syndicate 1183, the Lloyd's syndicate he founded in 1991.
Atkin is also a former chairman of the Lloyd's Market Association from 2012 to 2015, and was a member of the Council of Lloyd's from 2006 to 2016, and held the role of deputy chairman of Lloyd's from 2014 to 2016.
"It was a real privilege to have worked with the team at Carbon since we founded the business over five years ago," said Card.
"The way the business has developed and grown since then is testament to the hard work of Nick Tye, Jacqui Ferrier and Ben Laidlaw in fulfilling the vision we had for Carbon. With the investment from Apiary Capital, I am confident the team has not only the vision, but also the financial investment they need to see this made real."
Tye commented: "We are grateful for Stephen Card's leadership and dedication during his time as chairman. His insights and wise counsel have been invaluable in steering Carbon's growth journey, and he has contributed to the successful growth of the first Lloyd's Syndicate in a Box to transition to full Syndicate status, making history in our market.
"We are now excited to welcome Rupert Atkin as our new chairman, and we are confident that his deep industry knowledge and leadership experience will contribute significantly to the next phase of Carbon's evolution.
"Under Rupert's guidance, Carbon is poised to continue its transformation within the underwriting sector. This transition also follows the strategic investment from Apiary Capital, which marked a pivotal moment for Carbon as we further our mission to revolutionise the world of delegated underwriting and establish a global benchmark of excellence."
Atkin said: "I am honoured to be stepping into the role of chairman at Carbon Underwriting. This is an exciting time for the company and I look forward to working closely with Nick and the executive team as we pursue new avenues of growth and innovation.
"Carbon's commitment to advancing underwriting practices we hope will continue to set new standards in the industry for a future marked by innovation and an unwavering commitment to raising the bar for service to Carbon clients."
Card added: "I feel that now is the appropriate time for me to step down, after five successful years at Carbon, and hand over to a new chairman. In Rupert Atkin, we have a highly-regarded and experienced professional that I have known for over 30 years. I am delighted to be handing over to someone with his knowledge and experience and know that he will help guide Nick and the executive team through the next stage of Carbon's growth."