The reinsurance industry is grappling with the 'most difficult renewal since 2006', says Howden Analytics' boss
Cedants, brokers and reinsurance companies are facing their most challenging renewal globally since 1 January 2006. This is according to David Flandro, head of Howden Analytics.
Speaking to Global Reinsurance ahead of the Baden Baden reinsurance renewal meeting, he said the combination of a reduction in reinsurance capital and increasing demand for cover would create the kind of hard market conditions that have not been seen in nearly two decades.
"As recently as this time last year, some were still saying that the cycle seemed to have been dampened compared to what we used to go through in the 1990s and the early aughts."
"Instead, some of the loss experience of the last decade may have involved random good luck or accompanied by the latter phase of the broadest bond bull market in history, but that's all coming to an end now quite abruptly. It means that we could see some price hikes volatility here that are comparable to what we used to see a generation ago."
"Some may have secretly hoped we'd got better at modelling. But the cycle has reared its head and reasserted itself."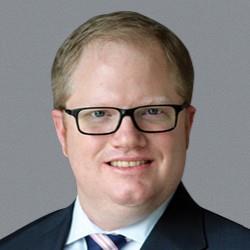 David Flandro
Bond bull run comes to abrupt end
The situation has been exacerbated by losses relating to Hurricane Ian and the prospect of trapped collateral and loss creep.
"It's not like we don't know the big hurricanes can happen in Florida," said Flandro. "Ian's not a Black Swan. But include inflation plus higher interest rates, the situation in Ukraine: all of this together and the impairment of reinsurance capital, it's this global coalescence that is driving things.
"In some ways [the current situation] is more comparable to the financial crisis. Although thankfully the largest event that happened during the acute phase of the financial crisis was Hurricane Ike, which was big, but it wasn't as big as Ian."
"We're going through the something like the financial crisis, although perhaps not yet as acute. History, doesn't repeat itself, but it rhymes."
The ILS market will not be 'riding to the rescue' amidst the capacity crunch in property catastrophe XL and retrocession. This is because capital will be trapped in the aftermath of Ian in the same way as did after Hurricane Irma in 2017, Flandro anticipates.
"They're not leaving the market. Or at least it doesn't look that way yet, but they're not topping up."