Industry must brace for profound changes ahead as economies shift away from globalisation after three decades
"Ukraine is for the specialty classes of business what Andrew was to the P&C market," says Suki Basi, managing director and founder of Russell Group.
"Current estimates are that losses will reach $50 billion, and may go as high as $60-$70 billion, as a result of inflation," he adds.
There were plenty of warnings that Russia was intending to invade Ukraine, he points out, with a theory the war was prompted by Russia's desire to seize control of Ukraine's natural resources - namely it's gas reserves.
We should be alive to similar threats going forward, in particular China's intentions where Taiwan is concerned.
He refers to the fact China has emerged as a competitor to the International Monetary Fund by offering loans to at-risk nations, as evidence of the country's ongoing ambitions where global trade is concerned.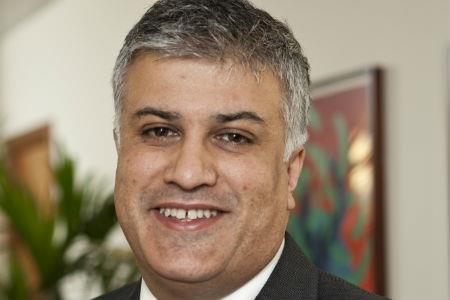 Suki Basi
The end of globalisation
Globalisation is coming to an end, he warned. What started with Brexit has continued with trade wars and the supply chain and energy crisis, exacerbated by the global pandemic and Russia's war in Ukraine.
But deglobalisation is not going to happen overnight. "The only way to do it is bottom-up," states Basi.
"The world has started to move towards net zero and digitisation and we can't just rely on an outsourced model anymore," said Basi, in an interview with Global Reinsurance at the Rendez-Vous de Septembre. "We are at the end of a 30-year period of globalisation."
In the ten-year period leading up to 2019, the global goods trade more than doubled to approximately $19 trillion, with much of the profits going to the BRIC nations. "If we followed the money, we would have known where the concentrations of risk were," he said.
Redesigning global supply chains
At present, a highly complex network of global supply chains and over-reliance on lean manufacturing has resulted in significant vulnerability, with too many 'choke points' around the world.
One of these is the Strait of Malacca, a narrow stretch of water between the Malay Peninsula and Indonesian Island of Sumatra.
As the main shipping channel between the Indian and Pacific oceans, any issue there would cause profound disruption.
China's zero COVID policy, the Suez Canal ship grounding, sanctions, and worker strikes are just some of the events that have exposed the susceptibility of supply chains.
Trends such as 'friend-shoring' and 'near-shoring' are redesigning global trade and will have profound implications for business and insurance.
The corporate world values the experience and service it gets from the insurance industry, but there needs to be more innovation to come up with products and solutions that are fit for purpose, thought Basi.
And insurers need to move beyond their siloed, class of business approach to bucketing risk and think more holistically, based upon outcomes..
"That wealth of experience needs to be captured and delivered in a different way," he said.