The German reinsurer had a second quarter combined ratio of 90.8% and 91.7% for the first six months.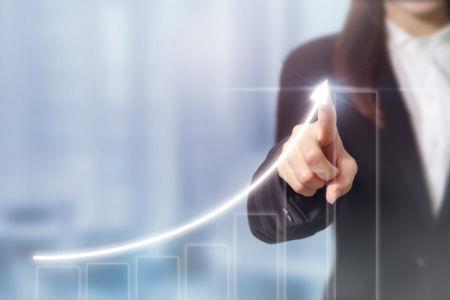 Hannover Re has recorded reinsurance revenue up by 3.9% to €12.3bn for the first six months of 2023.
The combined ratio was 90.8% for the second quarter and 91.7% for the first six months.
Large losses in property and casualty reinsurance were within the budgeted expectations, the reinsurer said.
Meanwhile its result in life and health reinsurance beat expectations.
The company's group net income increased by 18% to reach €960m, fed by an operating result (on an EBIT basis) that increased by 21% to hit €1.4bn.
Its reinsurance service result, which reflects the profitability of underwriting activity less business ceded (primarily retrocessions and insurance-linked securities), surged by 56% to €1.1bn.
The German reinsurer said its return on equity was "comfortably above minimum target" at 21% and that its full-year earnings target for 2023 was confirmed by its latest results.
"We closed the first half with a good result and are thus still on track to achieve our year-end targets," said Jean-Jacques Henchoz, CEO, Hannover Re.
"In the recent renewals we were also able to secure further – sometimes appreciable – improvements in prices and conditions, as reflected in another increase in the new business value.
"A selective underwriting approach remains the order of the day for us, in part because experience shows that the more eventful months of the year are still ahead of us. This prudence is exactly what sets us apart as a financially strong and reliable reinsurance partner," Henchoz added.
Large P&C losses
Renewals in property and casualty (P&C) reinsurance within the year brought improved risk-adjusted prices and conditions for Hannover Re, combined with a "quality-focused underwriting approach", the reinsurer said.
Gross reinsurance revenue in P&C reinsurance increased by 6.6% to €8.4bn for the first six months.
Expenditures from large losses in the first six months of the year totalled €607m, within budget and below the €850m experienced in the prior year period.
The largest individual losses in the first half of 2023 included the earthquake in Türkiye and Syria at the beginning of the year with expenditure of €257m as well as extensive flooding in January and Tropical Cyclone Gabrielle in February that impacted New Zealand at a cost of €45m and €65m respectively.
Further expenditures of €42m were incurred from severe storms in Italy in May together with €36m for losses caused by tornados in the southern United States in March. In addition, Hannover Re anticipates losses of €50m from the recent riots in France.
The reinsurance service result improved substantially by 51% to €598m. The previous year's figure had included provisions for losses from the Ukraine war and for additional reserves established for prior-year losses.
The combined ratio in property and casualty reinsurance improved to 91.7%, from 94.4% in the first six months of last year.
The operating profit (EBIT) for P&C increased by 28% to €829m.
"This puts Hannover Re well on track to achieve the expected full-year EBIT of at least €1.6bn," the company said.
Outlook for 2023
The P&C reinsurance renewals at 1 July 2023, where the focus is on the Asia-Pacific region and North America as well as some speciality lines, brought further improvements in risk-adjusted prices and conditions, Hannover Re reported.
The renewed volume grew by a "substantial" 12.6%. The inflation- and risk-adjusted price increase on renewed business was 4.8%, the company said.
For the 2023 financial year Hannover Re said it expects to grow the reinsurance revenue in total business by at least 5% on the group level assuming constant exchange rates.
The currency-adjusted growth in reinsurance revenue should again be stronger in property and casualty reinsurance than in life and health reinsurance.
"The increasing losses from natural disasters and other severe events as well as persistently high inflation in some regions are driving stronger demand for reinsurance protection," said Henchoz.
"With our focus on the long-term profitability of our portfolio I remain optimistic – despite all the challenges – that we can sustain the positive development of Hannover Re's business in the second half of the year and achieve the goals we have set."
For 2023, Hannover Re anticipates a contribution of at least €1.6bn from P&C reinsurance to its operating result, with life and health reinsurance expected to contribute another €750m.
Group net income for the full year should reach at least €1.7bn, the company said.
"This assumes that large loss expenditure does not materially exceed a budgeted level of €1.725bn, no unforeseen distortions occur on capital markets and the Covid-19 pandemic does not have any further significant impact on the result in life and health reinsurance," Hannover Re said.