Most losses are expected to be from the town of Lahaina, which sustained catastrophic urban fires for 12 hours and destroyed almost 2,200 structures. Around 75% of the economic loss is expected to be insured, the cat modeller thinks.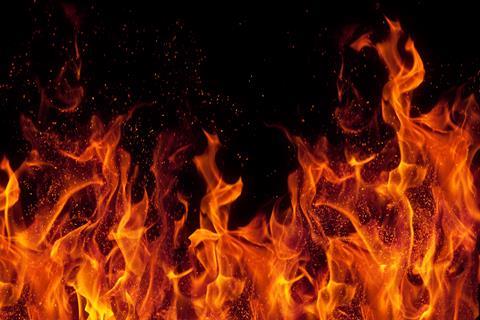 Catastrophe modeller Moody's RMS has released its estimate for insured and economic losses from the recent Lahaina and Kula wildfires in Hawaii.
The Lahaina and Kula wildfires will generate insured property value losses in the range of $2.5-4bn, Moody's RMS estimated.
Most of the economic damage is expected to be covered by insurance, Moody's RMS said, "in the range of approximately 75% or more".
This is because wildfire is a covered peril under typical insurance policies and the island has high insurance penetration rates, the cat modeller said.
Most losses are expected to be from the town of Lahaina, which sustained a catastrophic urban conflagration in the span of 12 hours that burned more than 2,100 acres (850 hectares) and destroyed almost 2,200 structures.
Moody's RMS put a $4-6bn estimate on the economic losses from the fires, reflecting property damage, contents, and business interruption, across residential, commercial, industrial, automobile, and infrastructure assets.
That estimate does not consider macroeconomic factors such as expected reduction in the island's GDP, government payments, or additional social costs due to the wildfires.
Rajkiran Vojjala, vice president, modelling, Moody's RMS, said: "Post-event loss amplification is expected to be high in this event due to the island effect on supply chains, high construction labour costs in general, inflationary impacts during the expected long recovery time, and potential ordinance and law requirements."
Deadly combination
A combination of ongoing drought conditions, low humidity levels, and localised strong wind gusts produced dangerous wildfire conditions between Tuesday, August 8, and Friday, August 11 that led to the ignition and spread of multiple wildfires across the Hawaiian Islands, the cat modeller said.
Hurricane Dora located several hundred miles to the south of the Hawaiian Islands, plus a strong area of high pressure located well to the north, produced a strong north-south pressure gradient across the central Pacific that resulted in strong easterly low-level winds towards Hawaii.
The resultant easterly low-level flow was also broadly associated with subsidence and an anomalously dry airmass. Wind speeds as high as 60 to 80 miles per hour were reported across the Hawaiian Islands.
This event follows an unprecedented wildfire season in 2019 in Maui, Moody's RMS said, when over 20,000 acres burned and attention on the islands to wildfire risk has never been higher.
Michael Young, vice president, product management, Moody's RMS, added: "When the rare situation of high wind and wildfire ignitions do occur again in the future, we need to be sure all the buildings comply with scientifically proven risk reduction features highlighted in programs such as the Wildfire Prepared Home program from Insurance Institute of Business and Home Safety."