Shaun Tarbuck will retire from his role as CEO of mutual insurers' representative group the ICMIF in November 2024, to be replaced by Liz Green.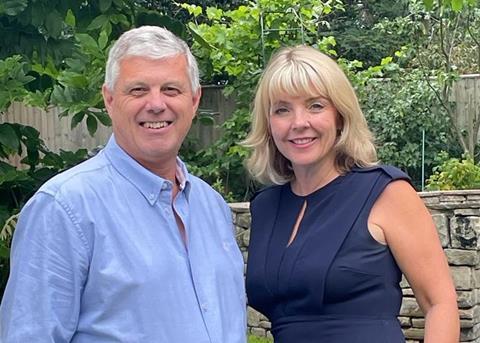 The International Cooperative and Mutual Insurance Federation (ICMIF) has announced that Shaun Tarbuck will retire from his current role as its CEO.
Liz Green, executive vice-president, becomes CEO designate with immediate effect and will formally take over as CEO of ICMIF in November 2024.
Tarbuck will officially step down after the ICMIF's biennial conference in Buenos Aires, Argentina, set for November next year.
Rob Wesseling, chair of the ICMIF board of directors and president and CEO of Canadian ICMIF member Co-operators said: "Throughout Shaun's tenure as CEO of ICMIF, the federation has continued to achieve consistent growth, which is in no small way down to his strong leadership. His contribution over the last 28 years has been truly outstanding."
Tarbuck will stay on with ICMIF for a minimum of two years in a part-time advisory and ambassadorial role, the organisation said.
He will advise the new CEO, continue to lead ICMIF's partnerships with the UN agencies and other sustainability projects, and serve as ICMIF's ambassador to selected external stakeholders.
"Every leader should have the aim of leaving their organisation in a better place than when they started," said Tarbuck.
"When I started at ICMIF in 1995, we had about 65 members; we now have over 200. Back then, the ICMIF name was not known, even in the mutual sector, now it is globally recognised by the insurance industry and key influencers such as the United Nations, the B20 and the OECD.
"There are so many accomplishments that I am proud of during my time at ICMIF but the main one is building a team that continues to push the boundaries of a world-class association, fit for purpose to represent the best of the insurance industry. I believe Liz is well-placed to take ICMIF to the next level and to create a safer more resilient world," he added.
Green said: "I am honoured and energised by the opportunity to continue the incredible work that Shaun and our talented team have already achieved. Our global network of some of the sector's most inspiring leaders is driving the insurance industry in so many ways.
"It will remain ICMIF's role to amplify, inspire and connect these organisations in meaningful and inclusive ways. I relish the challenge to continue to raise the bar for our network and look forward to working with Shaun during the leadership transition over the coming months," she concluded.