Gross premiums increased by 26% at the Bermuda-based re/insurer, while profit after tax soared to $159m.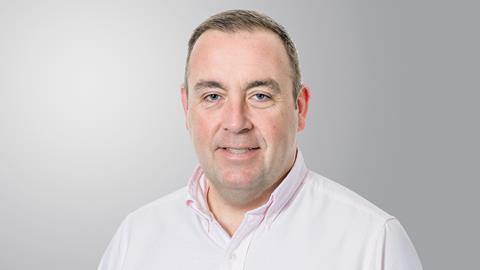 Lancashire has announced its interim results for the first six months of 2023, showing a marked turnaround from the same period last year.
Gross premium written increased by 26.2% at the Bermuda insurer and reinsurer, going from $938m 12 months ago to reach $1.184bn in the first half of this year.
Profits also bounced healthily, rising to $159.2m after tax from $31m at the same point last year.
The company adjusted its previous year's figures to allow like-for-like comparisons under IFRS 17 changed rules.
"We are very pleased with our performance in the first half of 2023," said Alex Maloney, Lancashire's group CEO (pictured).
"Our long-term strategy to develop a more diversified and capital-efficient product portfolio is delivering the expected benefits, with a half year change in diluted book value per share of 12.2%," he said.
A discounted combined ratio came in at 71.4%, undiscounted at 79.2%.
The same figures for 2022's halfway point were 72.6% and 77.1%, showing little change.
Insurance revenue was $720.9m and the insurance service result was $188.8m.
There was a total net investment return of 2.2% ($63.2m) and an interim dividend of $0.05 per common share.
"Our philosophy has always been to grow when market conditions are favourable, while maintaining our approach to underwriting discipline," said Maloney.
"The rating environment remains positive across our product lines and we do not see that changing during the remainder of the year," he said.
Reinsurance segment
Lancashire had gross reinsurance premium of $658.0m in the first six months, an increase from $548.8m in the first half of last year. RPI was 123% for the segment, up from 107% a year ago.
"A significant portion of the increase in premiums in the reinsurance segment was due to the continued build out of our casualty reinsurance lines as well as new business written in our specialty reinsurance class," the company's results statement said.
"In property reinsurance we saw the benefit of significant rate increases contributing to growth," Lancashire added.
Lancashire US launch
"Lancashire has long been recognised as a business that actively manages the underwriting cycle and, when it makes sense to do so, seeks new areas for disciplined growth," Maloney said.
"With that in mind, subject to all necessary approvals, we intend to expand our international footprint and launch Lancashire Insurance US, which will operate under a delegated underwriting arrangement with Lancashire's UK company platform," he continued.
The new US operation is expected to begin underwriting "in early 2024", Maloney said.
"Lancashire Insurance US will be complementary to our existing capabilities and will give us the ability to write business that is within our appetite and that we currently do not have access to," Maloney said.
"This is another positive development for Lancashire and, with our reputation for underwriting excellence and service to our clients, we believe there are significant long-term prospects for us in the US," he added.