Dentons announced its split from its Chinese entity, Beijing Dacheng, citing concerns about data protection and cybersecurity since China's new spying law took force in July.

International law firm Dentons has exited China, in response to a new counter-espionage law, citing fears about data privacy and cyber risks.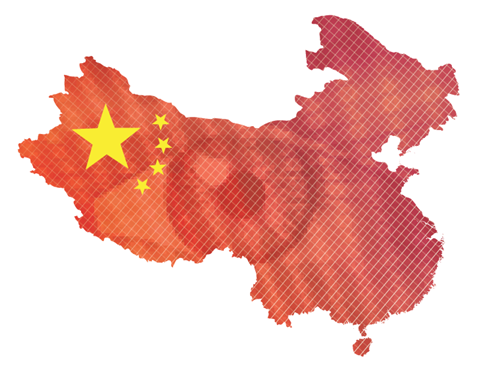 The move by Dentons reverses a 2015 merger deal with China's Dacheng, which created a combined entity with 6,600 lawyers, with Dacheng accounting for more than 4,000 of this headcount of attorneys.
US-based Dentons said the separation is in response to "recent Chinese government mandates on Chinese law firms, including those relating to cybersecurity and data protection", Dentons said in a statement to newswire Reuters.
Dacheng, although fully independent, will maintain a "preferred firm" relationship with Dentons, according to a memo to Dentons' clients, as reported by Reuters.
The two law firms had been bound together under Dentons' Swiss verein entity, which allows its international branches to operate using shared branding but as largely separate legal entities.
Dentons also said it would remove the Chinese characters for Dacheng from its logo and branding, while the company retains its own offshore Hong Kong branch.
China's revised counter-espionage law was enforced from 1 July, broadening spying definitions and banning the transfer of information related to national security.
However, the new law does not specify what could fall within Chinese national security interests, prompting fears about its reach and interpretation.
It allows authorities conducting an anti-espionage investigation to gain access to data, electronic equipment, information on personal property and also to ban border crossings.
According to a Financial Times article this week, Dentons' staff in western nations were advised against travel to China.
Employees who had previously visited China were "delayed by many weeks" when they attempted to leave the country, the FT story alleged, citing a person close to the firm.
Chinese authorities also made multiple visits to Dacheng sites, the FT said, citing people familiar with Dentons' subsequent decision to leave China.
Political interference risk
The US has warned that the new counter-espionage law could be used to punish or interfere with foreign companies operating in China for their regular business activities.
"We do have concerns over it, certainly encouraging citizens to spy on each other is something that's of great concern," US State Department spokesperson Matt Miller told a press briefing on 3 August.
"We are closely monitoring the implementation of China's new counter-espionage law as we have been, which as written greatly expands the scope of what activities are considered espionage," Miller said.
Serious concerns about Chinese Communist Party political interference, amid raised geopolitical tensions between China and the West, were discussed in a recent episode of The Political Risk Podcast, "We need to talk about China".
"What's really changed is the politics and the realisation that we in the liberal-leaning democracies, shall we say, and China have locked horns in a struggle of ideas and values," said George Magnus, independent economist and research associate at University of Oxford's China Centre, speaking on the Political Risk Podcast.
"Now companies find themselves in a place they never really want to get to, which is in the crosshairs of having to decide whose laws they're going to follow, and whose laws they're going to flout," continued Magnus, who is also a former chief economist of Swiss banking giant UBS.
Employees at other Western firms have faced either interference, he emphasised.
"There have been quite a number of instances particularly involving American due diligence firms recently, where people have been threatened and been arrested, local employees, I would say, but also foreigners going to China have to be careful nowadays," Magnus added.
David Worsfold, an experienced insurance journalist, revealed that at least one insurance company CEO had admitted to members of staff fearing being threatened in response to comments made in the media about China. The insurance company in question has a presence in China and a China team in London.
"The really sinister part is the fear they have of their own staff being threatened," Worsfold said, speaking on the same podcast episode.
He added: "One chief executive I spoke to, off the record, said: 'The last time I spoke to you about this, I didn't think I said anything particularly controversial, merely flagged the risk of conflict around Taiwan in the South China Sea as something we had to look at, and my Chinese staff in London…raised issues through our HR department, that their families were potentially threatened back in China, because I, the chief executive, had said something that might be upsetting to the Chinese authorities.'"