Liberty Mutual has reported net losses of $585m and $660m in the first three and six months of this year.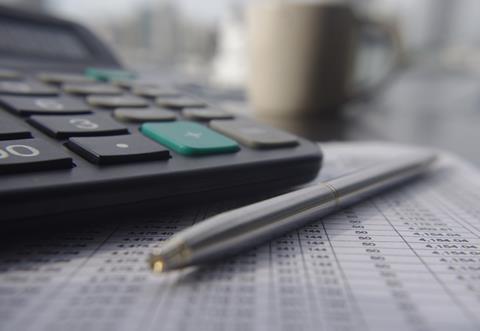 The US carrier revealed this in its latest results, available here, saying that the same periods in 2022 saw a net loss of $343m alongside an income of $155m.
According to its own calculations, this makes an over-70% fall.
President and CEO of Liberty Mutual Tim Sweeney, said: "For the second quarter, we reported a net loss attributable to LMHC of $585m, primarily driven by elevated catastrophe losses from widespread wind and hail events in Texas, Oklahoma, and Colorado."
These losses were reflected in the firm's balance sheet, which showed a loss of $2.017bn due to catastrophes in the second quarter of 2023.
This was a steeper hit than in the same period in 2022, when such losses amounted to $1.072bn.
Likewise, for the first half of 2023, catastrophe losses have reached over $2.909bn - a 103% increase since the same period in 2022, when they reached $1.433bn.
Sweeney drew attention to wider economic issues facing insurers.
He said: "We have and continue to take rate and underwriting action to address the inflationary pressures in personal lines felt across the industry, resulting in a 4.7-point improvement in the underlying loss ratio in our Global Retail Markets business in the quarter.
"Despite elevated catastrophes, our Global Risk Solutions (GRS) business is continuing to drive progress towards our combined ratio targets with improvement in the underlying loss ratio of 0.4pts in the quarter."
According to the presentation, Liberty Specialty Markets had been responsible for 22% of the net written premiums in H1 2023 under GRS. It also said that net written premiums for GRS had decreased by 1.6% in H1 2023, compared to the same period in the preceding year.
However, it said that net written premiums so far in 2023 had seen a 1% increase over the same period in 2022. A third of these came under the GRS division, with the remainder coming from Global Retail Markets (GRM).
The biggest driver of net written premiums under GRS came from private passenger auto, at 32%. This was followed by homeowners at 19%.
These proportions were much larger in its GRM division, said the firm, declaring that private passenger auto and homeowners insurance accounted for 45% and 29% of net written premiums. In addition, 95% of net written premiums under its GRM business originated from the US.
Sweeney added: "During and subsequent to the quarter end, we announced key organizational changes and executive leadership appointments aimed at enhancing focus on long-term strategic markets, while better leveraging scale advantages to drive target profitability and sustainable success."
He went on: "We have announced agreements to divest our GRM West operations in Europe and Latin America, and our GRS Liberty Specialty Markets direct insurance business operations in Brazil, Chile, and Colombia. This allows us to elevate our US-focused personal and small commercial business into a standalone business unit, called US Retail Markets or (USRM) and consolidate our international operations under one umbrella in Global Risk Solutions."