Head of legal Claire Schrader assumes the role of general counsel at Lloyd's on an interim basis.

Lloyd's of London has confirmed that Peter Spires has decided to step down as the re/insurance market's general counsel.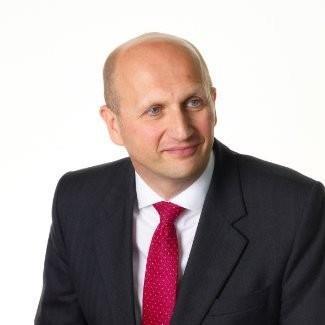 In a statement, Lloyd's said he had resigned "to pursue fresh challenges in the Lloyd's market".
Claire Schrader, head of legal at Lloyd's since 2017, will assume the role of general counsel role on an interim basis, with immediate effect.
Caroline Sandeman-Allen, head of secretariat and governance, also since 2017, will assume the role of company secretary, also on an interim basis, Lloyd's said.
Spires has had a long career at Lloyd's, spanning nearly three decades, joining the market in 1995.
He spent the early part of his career at Lloyd's focused on Reconstruction and Renewal, as Lloyd's sought to rebuild its global brand after the shocks of Asbestos liability losses and the subscription market's resulting shift away from individual "Names" to corporate membership.
He then worked on the chairman's strategy group, which led to the introduction of the performance management directorate at Lloyd's, another tenet of the market's comeback after the lows of the 1980s and early 1990s.
Having led the Lloyd's legal team for many years, Spires became general counsel in 2016, also serving as a member of Lloyd's executive committee.
Bruce Carnegie-Brown, chairman of Lloyd's, said: "Peter's contribution over the last 27 years to both the corporation and the wider Lloyd's market has been highly valued, and his expertise and experience has been central to the resolution of many complex issues that have confronted the market.
"Peter leaves with our very best wishes," Carnegie-Brown added.