Notification rates are expected to rise amid a challenging economic backdrop, according to the reinsurance broker's latest M&A claims report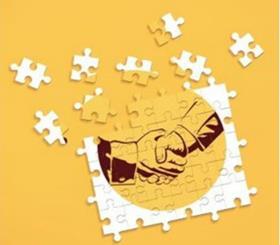 The surge in mergers and acquisitions (M&A) seen in 2021 has long receded, but claims are being made later, and are on the rise, a claims report from Howden M&A has warned.
The deal market itself remains highly active with M&A volumes and values in 2022 in-line with pre-pandemic levels, according to the broker.
Claims are being made later, according to Howden, with notifications after 24 months rising considerably from 13% in 2021 to 26% in 2022.
Smaller deals in particular have seen a sharp increase in notifications, with the notification rate more than doubling to almost 10% for deals of €50m or less.
The notification rate for Warranty & Indemnity (W&I) insurance rose slightly in 2022 to 9%, up from 7% in 2021, Howden revealed.
The long tail nature of claims means this rate could increase over the next 12-24 months, as notifications from the M&A boom of 2021 materialise, the broker warned.
"As we enter a period of greater economic uncertainty, we expect more opportunities for deal makers to take advantage of current market conditions," said Daniel Stock, managing director, Howden M&A.
"With such opportunities comes a different set of challenges. The value of M&A insurance is clearer than ever in protecting buyers for undisclosed risk that goes to value," Stock said.
2023 outlook
The effects of 2021's M&A boom are still playing out, according to the report.
Notification rates are expected to rise over the coming year and beyond due to the lag between transactions and notifications of a claim. Most M&A deals in 2021 (58%) took place in the second half of the year, meaning many notifications are yet to materialise.
Deal size will have an impact, the broker emphasised. M&A volume eased during 2022, but there has been a growth in the number of 'megadeals' valued at €1bn or more.
Market expectation is that deal sizes will continue to increase, with insurance market capacity rising as new entrants increase the capital available for W&I underwriting of larger M&A deals.
Howden predicted the increasing use of W&I in the biggest M&A deals will be a significant trend in M&A insurance in the years ahead, providing an opportunity for growth for insurance providers, and delivering security and protection for the biggest dealmakers.
Economic instability is likely to mean a rise in notifications. Howden said it expects the downturn to create opportunities for deal making through both consolidation and transformation.
Transactions during economic downturns are more likely to result in unexpected outcomes. Businesses being acquired are more likely to be in distress, and acquirers will be keeping a closer eye on cashflow.
Policyholders are also expected to take a more precautionary approach, the broker thought, and will be increasingly ready to trigger a notification when there is a potential for loss.
Notifications on the rise
The Howden Claims Report finds that the average time elapsed between policy inception and notification continues to lengthen.
In 2022, 15% of notifications were submitted within six months of the policy's inception, down sharply from 25% in 2021. In addition, 26% of notifications in 2022 were made more than 24 months after policy inception, up significantly from 13% in 2021, reflecting a sharp uptick in third party claims which cannot easily be foreseen.
Last year's report found that the vast majority (80%) of notifications made 24 months or more after policy inception were third party claims, with most of these relating to tax audits.
The notification rate for the largest deals is likely to remain relatively high and stable, but smaller deals have seen a sharp increase in notifications. For the smallest deals of €50m or less, the notification rate is now broadly into line with the average, at more than 10%, versus 9% across all deals.