The National Oceanic and Atmospheric Administration (NOAA) has raised the Atlantic hurricane season prediction to 'above normal', in a statement posted to its website.
NOAA's scientists have increased their prediction for the ongoing 2023 Atlantic hurricane season from a near-normal level of activity to an above-normal level of activity.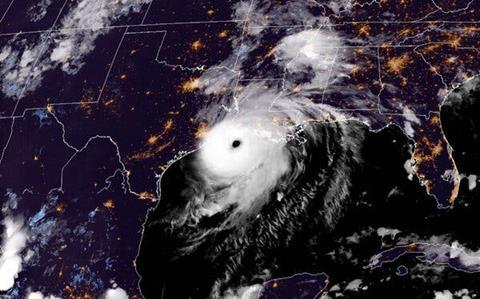 Current ocean and atmospheric conditions, such as record-warm Atlantic sea surface temperatures, are likely to counterbalance the usually limiting atmospheric conditions associated with the ongoing El Nino event, according to the NOAA.
The US government agency said in a statement: "NOAA forecasters have increased the likelihood of an above-normal Atlantic hurricane season to 60% (increased from the outlook issued in May, which predicted a 30% chance).
"The likelihood of near-normal activity has decreased to 25%, down from the 40% chances outlined in May's outlook. This new update gives the Atlantic a 15% chance of seeing a below-normal season."
It added: "NOAA's update to the 2023 outlook — which covers the entire six-month hurricane season that ends on Nov. 30 — calls for 14-21 named storms (winds of 39 mph or greater), of which 6-11 could become hurricanes (winds of 74 mph or greater).
"Of those, 2-5 could become major hurricanes (winds of 111 mph or greater). NOAA provides these ranges with a 70% confidence. These updated ranges include storms that have already formed this season."
In June, NOAA deployed a new model to help produce hurricane forecasts.
The Hurricane Analysis and Forecast System was put into operations on June 27 and will run alongside existing models for the 2023 season before replacing them as NOAA's premier hurricane forecasting model.