A new "syndicate in a box" gets the nod from Lloyd's to go ahead, expecting to begin underwriting at the start of next year.
Asta, a third-party managing agent at Lloyd's, and Oka, the Carbon Insurance Company (Oka), have announced that Lloyd's has granted 'in principle' approval for Oka syndicate-in-a-box (SIAB) 1922.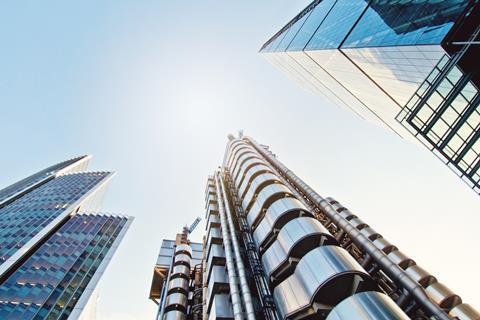 Oka is targeting commencing underwriting from January 2024, the company said.
The announcement said that Oka syndicate 1922 introduces an insurance solution specifically designed to protect against buyer-side carbon credit risks, including financial, reputational, regulatory, and climate risks.
Ultimately, this will support the development of the voluntary carbon market (VCM) and facilitate investment, the syndicate's backers said, helping it achieve the growth rate required to scale the VCM to meet critical climate targets.
The volume of carbon credit purchases has quadrupled over the past four years, the company said, with the market expected to grow exponentially as corporations make commitments to achieve net zero targets as a priority.
"With the market for carbon credits rapidly growing, our mission at Oka is to ensure every credit is insured," said Chris Slater, Oka founder and CEO.
"Entry to Lloyd's provides us with access to the world's leading insurance marketplace, enabling us to keep pace with this evolving sector and the market's substantia licence network to solve a global problem. Our partnership with Asta has been invaluable, with their experience in guiding new Lloyd's entrants, making the process seamless and swift. Through our syndicate, we want to help insure the world's transition to net-zero."
Lorraine Harfitt, CEO of Asta, commented: "It has been a pleasure working with the team at Oka, and we look forward to continuing to partner with them as they begin this exciting new stage. Oka has a diverse and experienced leadership team with a proven track record of building scale insurance businesses.
"Having identified a clear gap in the market, access to Lloyd's will allow them to capitalise on this opportunity. Due to the ESG nature of the insurance offering, this product responds to environmental imperatives and supports the reputation of the Lloyd's market on innovation," she added.