AIG reported the biggest improvement to underwriting profit in 2022's fourth quarter, while Hannover Re dipped to an unprofitable combined ratio – the only reinsurer to do so.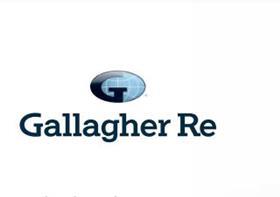 Gallagher Re has released its analysis of reinsurers' performance for the final quarter and last year as a whole, revealing a slight deterioration in underwriting profitability.
Year-on-year premium growth averaged 12.1% for the 2022 financial year, supported by improved pricing for commercial lines and reinsurance business, the intermediary said.
The average combined ratio "deteriorated marginally" to 95.7% (FY 2021: 94.7%), according to Gallagher Re, "mainly due to an inflation-driven increase in the attritional loss ratio".
The Gallagher Re report showed investment losses weighed on the average full-year return on equity, which dropped to 10% from 12.6% the previous year.
Shareholders' equity fell away by an average of 27% in 2022, which the reinsurance broker said was driven by unrealised losses on investments and to a lesser extent capital return from dividends and share buybacks.
Despite declining shareholders' equity, European solvency remained robust at 235%, up from 225% the preceding year, supported by higher risk-free interest rates and retained profits.
"The total average consensus 2023 earnings per share (EPS) estimate was virtually unchanged following FY 2022 results," said Gallagher Re's strategic and financial advisory team.
Pricing momentum continues
The strongest premium increase came from property and casualty (P&C) at global reinsurers, outpacing their regionally-focused rivals with 16.7% and 12.1% premium growth respectively.
The reinsurers tracked reported total average growth in P&C premiums of 12.1% for FY 2022 and 10.2% for Q4 2022, with the strongest FY 2022 increase coming from the Global Reinsurers (+16.7%).
"The double-digit growth in premiums on both a quarterly and annual basis continues to be supported by not only price increases but also higher policy retention and organic growth," Gallagher Re said.
"Inflation hit a 40-year high in many global economies in 2022 and continues to have an impact on industry premium trends. Apart from AIG, all companies we track reported a year-on-year increase in premium," the report continued.
Sixteen of the 26 companies in Gallagher Re's data set reported double digit premium growth and of those, and five reported rises of more than 20%.
"Earnings call commentary on pricing echoed a theme presented throughout the year that companies continued to push for rate increases in response to the volatile economy and inflationary trends. Although rate increases continue to moderate, some management teams expect overall margin expansion for their commercial lines business in 2023," Gallagher Re's analysis said.
Margin trends varied by commercial line of business with workers' compensation and professional liability lines, the study said, for example directors' and officers' liability business (D&O) being viewed as challenged while commercial property pricing has benefited from rising reinsurance costs.
"Personal lines margins continued to be challenged in 2022 but management teams are optimistic about improvement in 2023 as recent rate increases earn through. Generally, insurers expect strong premium growth to continue throughout 2023," Gallagher Re added.
Underwriting headwinds
Gallagher Re's group of tracked reinsurers reported an average combined ratio of 95.7% for the 2022 financial year, tilting towards break-even from 94.7% the previous year.
"While prior year reserve development was modestly more favourable compared to prior year, and natural cat losses more benign, the overall loss ratio trended higher on inflationary pressures," the report said.
Of the subset of companies that disclose the split, only three reported an improvement in their financial year 2022 attritional loss ratio compared to 2021.
AIG reported the largest improvement of 1.8 percentage points, resulting from the continued reshaping of its portfolio. Higher attritional losses pushed the fourth quarter 2022 combined ratio slightly higher, to 93.2% from 93.0% in the same period of 2021.
Hannover Re was the only reinsurer to report an unprofitable combined ratio for the year's final quarter, weakened by 4 points from the prior year. This resulted from an 8 point deterioration in its loss ratio which outpaced 4 points in expense ratio savings, Gallagher Re noted.
"Overall, inflationary pressures contributed to weaker results, with 12 companies deteriorating, compared to 9 companies with better overall results in the quarter compared to prior year," the report said.
"Even among those companies that reported improved overall combined ratios, however, inflation featured in company disclosures as a contributing factor, with, for some, improvements from lower Nat-Cat losses or the expense ratio offsetting higher attritional loss experience in the quarter," Gallagher Re added.