QBE North America posted a 106.9% combined ratio for the first six months, with a group-wide combined ratio barely into profit at 98.9%.
Australian insurer QBE has released its results for the first half of 2023, revealing a "disappointing underwriting result", blamed on catastrophe costs.
QBE said this was due to a high frequency and severity of convective storm and flood events over the half year.
The group's combined operating ratio deteriorated to 98.8% from 94.9% in the same period last year.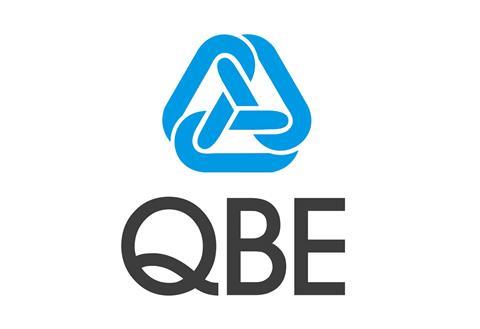 The figures included a 1.2% impact from the upfront cost of the $1.889bn reserve transaction announced in February 2023.
Insurance revenue increased at QBE across the group, amounting to $9.92bn for the first half of 2023, up from $8.96bn for the prior year period.
QBE International improved its combined ratio to be 93.2% for the first six months, a 2.2 percentage point improvement on the same period of last year.
The insurer said QBE International benefited from reserve releases and a lower claims ratio excluding catastrophe risk business, which dropped 1.6 percentage points to 57.9%.
QBE North America division, on the other hand, posted a 106.9% combined ratio for the first six months, a deterioration from 95.9% in the prior period.
Catastrophe costs were 9.3% of QBE North America's net insurance revenue, up from 2.8% in the prior period, the insurer said.
"Catastrophe costs resulted in a disappointing underwriting result in the period, and serve to reinforce our focus on reducing volatility, and building greater resilience.
"Underwriting profitability was challenged by both current and prior year catastrophe costs," the report said.
H2 Outlook
"During the second half of 2023, our focus will continue to centre around initiatives to build resilience, with an emphasis on achieving an appropriate risk-adjusted return on capital in North America," QBE's results report said.
"The operating backdrop is expected to remain favourable, where premium rates should remain supportive.
"2023 catastrophe experience is another reminder of the need for discipline across the industry to be sustained," the insurer added.