Randall & Quilter (R&Q) said it has completed a reorganisation to separate its legacy and programme management arms, to facilitate the sale of the latter, plus a capital raise of $50-60m.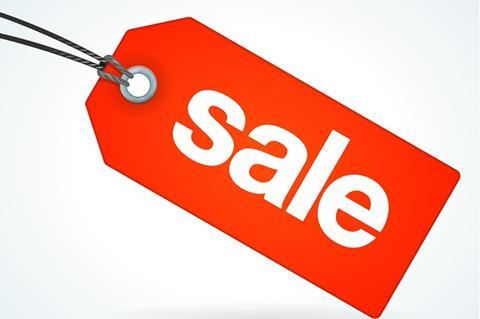 R&Q has announced an internal restructuring and a round of equity raising that has produced $50m of new capital, with potential for another $10m for a $60m total.
The capital, in return for preferred stock (PS) issuance of non-voting shares, comes from investment funds affiliated with one of its largest shareholders, Scopia Capital Management.
The PS deal comes as R&Q takes step to sell off its Accredited arm, focused on programme management working with Managing General Agents (MGAs).
The run-off specialist also said it has achieved all the necessary approvals to finalise its strategic initiative, announced in April to separate its Accredited and R&Q Legacy arms.
Accredited and R&Q Legacy will now operate under two separate holding companies within the group, a requirement for Accredited to receive its own separate subgroup financial strength rating from ratings agency AM Best.
A process is underway for the potential sale of Accredited. R&Q said it continues to explore strategic transactions with third parties as part of the separation to enable Accredited to operate independently.
Interest has been "expressed from a number of parties", the company said, noting it had $0.5bn of gross premium underwritten in the first quarter, up 34% from the same period last year.
R&Q said Accredited continues to partner with leading MGA's in Europe, the UK and the US, and has added five new programmes in 2023. Accredited maintains a strong pipeline and expects to add additional partnerships over the remainder of the year
In addition, a variety of strategic alternatives are being explored in relation to R&Q Legacy, the company said,
The proceeds from the R&Q PS Investment will be used to increase the capitalisation of R&Q Legacy, which is providing reinsurance support for completed legacy transactions originated by Accredited.
Proceeds will also be used for general corporate purposes due to Accredited no longer paying intra-group dividends to R&Q as part of a requirement to secure its financial strength rating from AM Best.
"This additional capital, alongside our completed internal reorganisation, means Accredited and R&Q Legacy can be established as stand-alone entities within R&Q," said William Spiegel, R&Q's CEO.
"2023 has seen Accredited continue its strong momentum and leadership position in the program market, achieving a record first quarter in terms of GWP and fee income.
"We are currently working very closely with AM Best to secure a subgroup rating for Accredited and have completed the key reorganisational requirements," Spiegel said.
"R&Q Legacy has seen three transactions signed or completed this year and has a strong pipeline of transactions to grow Reserves Under Management beyond $1.0 bn.
"R&Q Legacy continues to focus its efforts on its key areas of strength, medium sized legacy transactions, while exploring potential further corporate liability opportunities. I am pleased with the progress we are making to enable both Accredited and R&Q Legacy to maximise their potential by having the right ownership and capital structures in place," he added.