Axa XL, Fidelis MGU, Chubb Global Markets, Sovereign Risk Insurance, Mosaic, Coface and others are providing reinsurance coverage.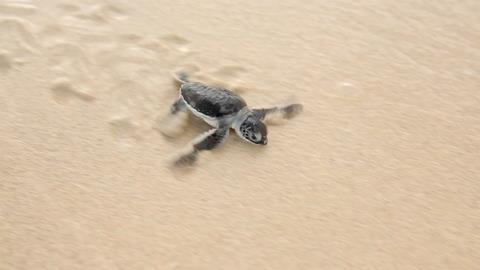 Eleven insurance companies are providing reinsurance backing for a marine conservation debt conversion to protect the Galápagos Islands.
The firms are providing reinsurance for a Galápagos marine conservation-linked bond arranged by Credit Suisse.
Reinsurance for the green scheme is being provided by Axa XL, Fidelis MGU, Chubb Global Markets, Sovereign Risk Insurance, Mosaic, Coface and others.
The bond, structured by Credit Suisse, was used to finance a debt conversion for Ecuador exchanging $1.63bn of its international bonds for a $656m loan.
The Government of Ecuador, the US International Development Finance Corporation (DFC), the Inter-American Development Bank (IDB), Oceans Finance Company (OFC), and the Pew Bertarelli Ocean Legacy also helped bring about the green deal.
"Partnering…on this deal to support marine conservation, in one of the most biodiverse locations on the planet, highlights the impact sustainable finance solutions can have in addressing the funding gap for biodiversity conservation," said Emma Crystal, Credit Suisse's chief sustainability officer.
"By mobilising capital and engaging with different stakeholders, global financial institutions can help drive innovation for ocean preservation and environmental protection," Crystal added.
DFC is providing $656m in political risk insurance for the Loan, while IDB is providing an $85m guarantee. Ecuador will gain $1.13bn in lifetime savings through reduced debt service costs through the debt conversion.
The debt conversion will generate an estimated $323m for marine conservation efforts in the Galápagos Islands over the next 18-and-a-half years, including approximately $12m of new funding annually and on average $5.41m annually to capitalise an endowment for the Galapagos Life Fund (GLF).
The endowment, which will be a source of permanent funding for the GLF to continue supporting marine conservation projects beyond the term of the transaction, is estimated to grow to more than $227m by 2041.
Combined, the debt conversion and endowment will generate more than $450m for marine conservation in the Galápagos Islands.
"This is a vital transaction for one of the most important marine ecosystems on Earth, the Galápagos, providing it with significant funding for generations while reducing Ecuador's debt service costs at the same time," said Ramzi Issa, global head of credit investor products structuring at Credit Suisse.
"It could only have been achieved through collaboration, teamwork and leadership: we're pleased to have worked so closely with Ecuador, Pew Bertarelli Ocean Legacy, DFC, IDB, CFM together with OFC, and others to make this transaction possible," Issa said.
"Ecuador, alongside its partners, is innovating for conservation, capturing the power and potential of private capital to solve pressing issues facing the environment and society more broadly," he added.