The broker's income also reached £945.8m last year
Broker The Ardonagh Group increased its adjusted earnings before interest, taxes, depreciation and amortisation (ebitda) by 42.4% in 2021, according to its full-year financial results for 2021, published on 23 March 2022.
This increase took the firm's adjusted ebitda figure from £223.7m in 2020 to £318.5m for 2021.
The group's adjusted ebitda figure was reported after adding costs associated with, among others, discontinued operations, restructuring, new hires, business transformation and regulatory commitments.
The broker's income for 2021 reached £945.8m, up from £713.8m in 2020. Costs also saw an increase over the course of 2021, however, rising from £490.1m in 2020 to £627.4m last year.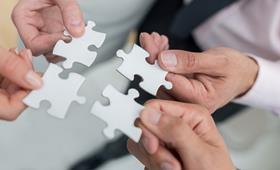 Ardonagh said that it was valued at £5.68bn in December 2021 following a new equity investment, led by long-term shareholders Madison Dearborn Partners and HPS Investment Partners.
Transformative acquisitions
Ardonagh Group chief executive David Ross attributed the broker's growth in 2021 to its "ability to amplify the best of our collective experience, use our combined size to our clients' benefit and retain the flair of the businesses and people that join us".
He added: "2021 was also a defining year because of the transformational acquisitions we made to expand our model internationally."
For example, Ardonagh launched Ardonagh International in April 2021, also creating Ardonagh Global Partners and Ardonagh Europe.
Ross continued: "With Ed Broking, Besso and Piiq Risk Partners joining Price Forbes, Bishopsgate, Compass London Markets and Inver Re [last] November, Ardonagh Specialty has [also] become the largest independent broking platform in the London market.
"2021 has laid the foundations for a very exciting period [for] the group. We enter 2022 with strength and an abundance of opportunity to consolidate our base in the UK and Ireland, forge new connections across the globe and deepen connections with each other."