Insurtech firm Vesttoo has filed for Chapter 11 bankruptcy within Delaware, according to multiple reports.
A statement from the beleaguered firm quoted Ami Barlev, its interim CEO, as saying that the steps being taken were the best for the company's long-term growth and success.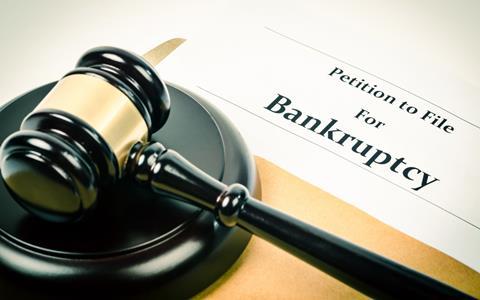 Barlev added: "Not only will they result in a strong, more sustainable capital structure, but they will provide us with the platform to aggressively pursue all parties that harmed our business. We fully believe that Vesttoo's unique core technology and experienced team, coupled with the needs of the market, constitute a strong base for rebuilding the company better and stronger than before."
Barlev became CEO of the firm last week, following the departure of previous CEO Yaniv Bertele and chief financial engineer Alon Lifshitz.
The news comes as the firm faces a New York court date around a lawsuit from Aon, coupled with a temporary restraining order on its assets. These travails centre around a fraudulent letter of credit that was reportedly used in many transactions.
Vesttoo said in its statement that the filing for Chapter 11 bankruptcy was to give it 'breathing space' in order to pursue legal action against those responsible for the scandal.
According to the US government, "A case filed under chapter 11 of the United States Bankruptcy Code is frequently referred to as a "reorganization" bankruptcy.
Usually, the debtor remains "in possession," has the powers and duties of a trustee, may continue to operate its business, and may, with court approval, borrow new money.
A plan of reorganization is proposed, creditors whose rights are affected may vote on the plan, and the plan may be confirmed by the court if it gets the required votes and satisfies certain legal requirements."